In November and December diocese through Serbia are celebrating the Caritas Sunday.  In Zrenjanin diocese this Sunday was celebrated on 23rd of November, while in other diocese is on 14th of December.
The title of this years Caritas Sunday is "The power of parish Caritas", with particular reference to the strong response of our parish communities in the assistance of people from the flooded areas, but also as a chance to encourage more faithful and all the people of good will to get engaged and to help the ones in need, in different ways, through Caritas.
Belgrade Archbishop and President of Caritas Serbia Msgr. Stanislav Hocevar will celebrate this Caritas Sunday on 14th of December in Sabac, since the Sabac parish Caritas was one of the most active in providing assistance during the floods.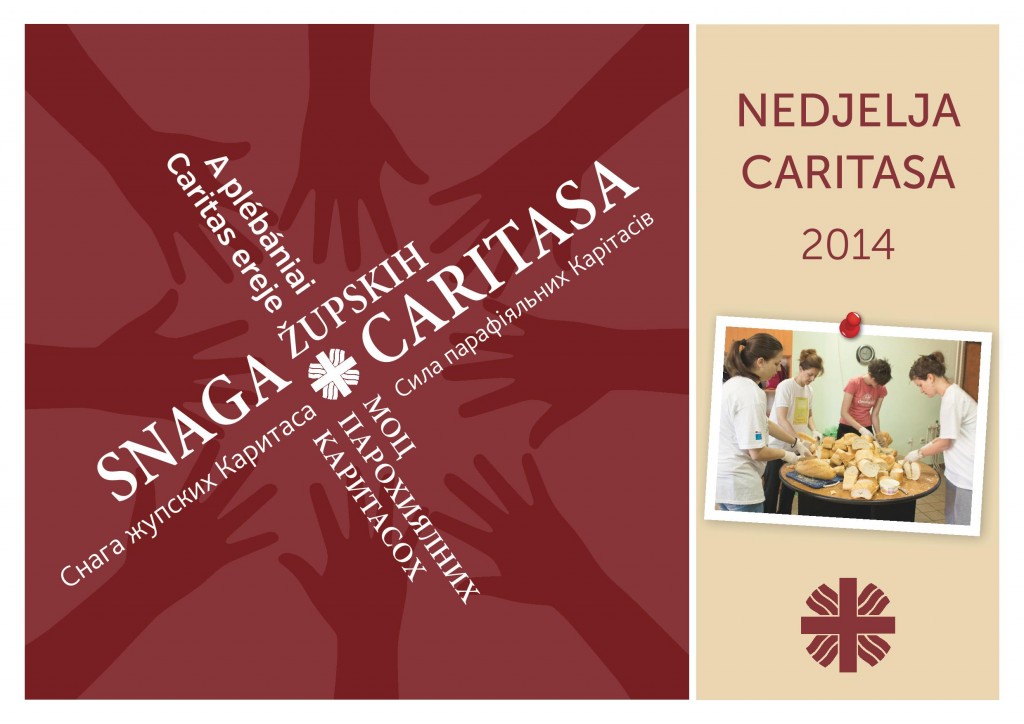 Program of the Caritas Sunday on 14th of December in Sabac:
–          10.00: Holy Mass celebrated by Msgr. Stanislav Hocevar
           Church of  Saint Ana, Janka Veselinovića street, no. 16
–          11:30: Presentation of the aid provided by Caritas Sabac during the May floods
            Sabac library, Masarikova street, no.18
A special brochure was made for the Caritas Sunday, containing the letter of Belgrade Archbishop and president of Caritas Serbia, information about the aid for the flooded collected trough diocesan Caritas, expressions of gratitude to Caritas from the politicians and people who received the aid, as also the experiences from the field.
The brochure is available in:
Serbian language: Trolist SR
Croatian language: Trolist HR
Hungarian language: Trolist mađarski