After the Refugee center in Presevo was closed and part of the refugees were moved to the reception centers Vranje and Bujanovac, Caritas team of psycho-social support also moved its activities to these two centers. In Bujanovac the team already existed, but received additional reinforcement, while a new team started working in the Reception center Vranje.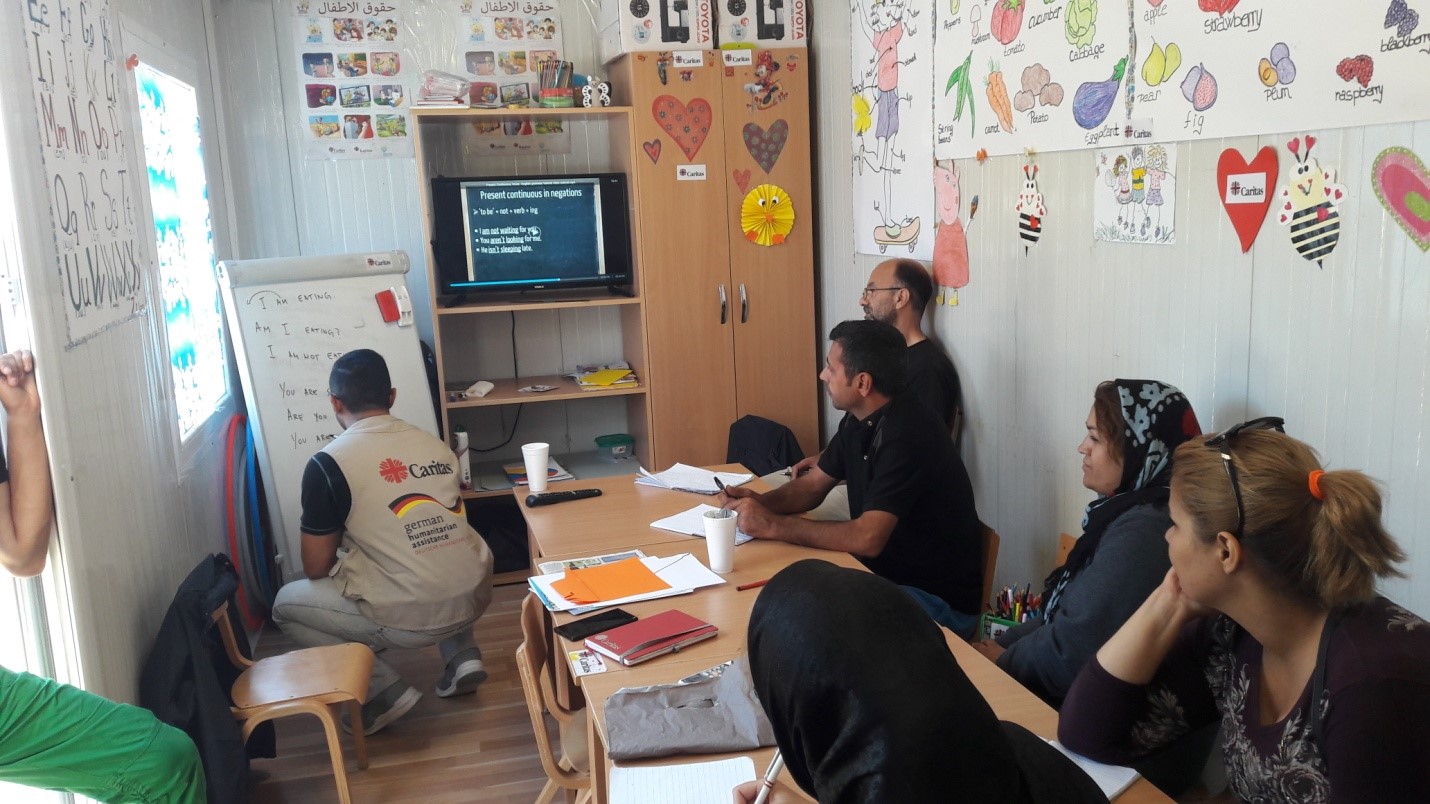 Since the beginning of work in the Reception center Vranje, in mid-August, this team has launched a number of interesting and useful activities for refugees. For adults, English and Serbian language classes were organized, where Caritas operators work on improving refugees' communication skills, practicing pronunciation and learning new words. During classes video material is used, which deals with various situations and dialogues from everyday life, such as going shopping, with the idea that the acquired knowledge is as concrete and useful as possible. The students themselves showed great satisfaction with this way of teaching. Considering that there was a great interest in learning Serbian and English, four groups were formed, in which are equally involved both men and women.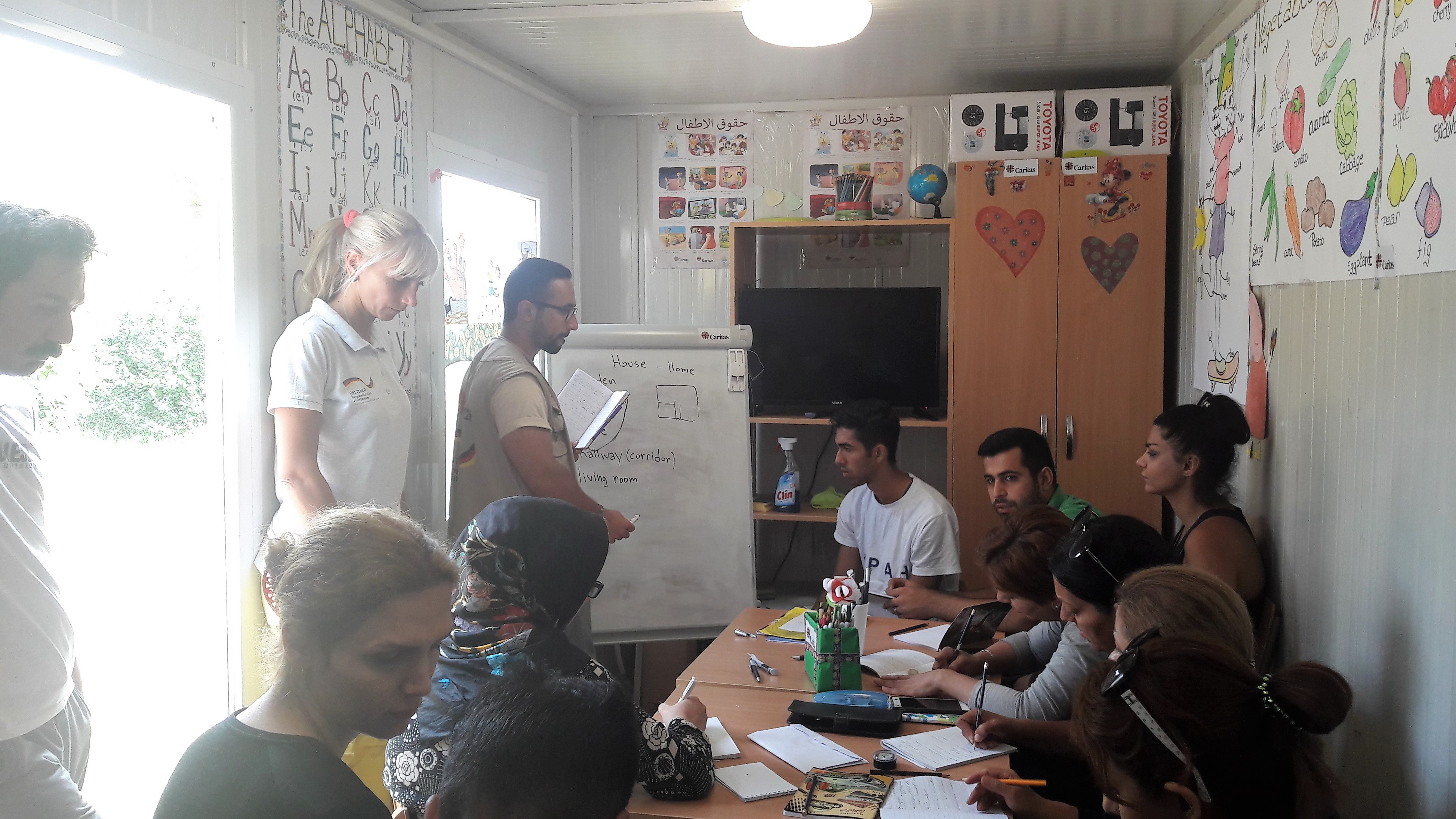 Caritas psycho-social support team organizes also group and individual workshops dealing with topics related to the early life of refugees in their home countries, the time that they spent before coming to Serbia, the current situation they are facing, as well as the cultural differences they could meet in European countries.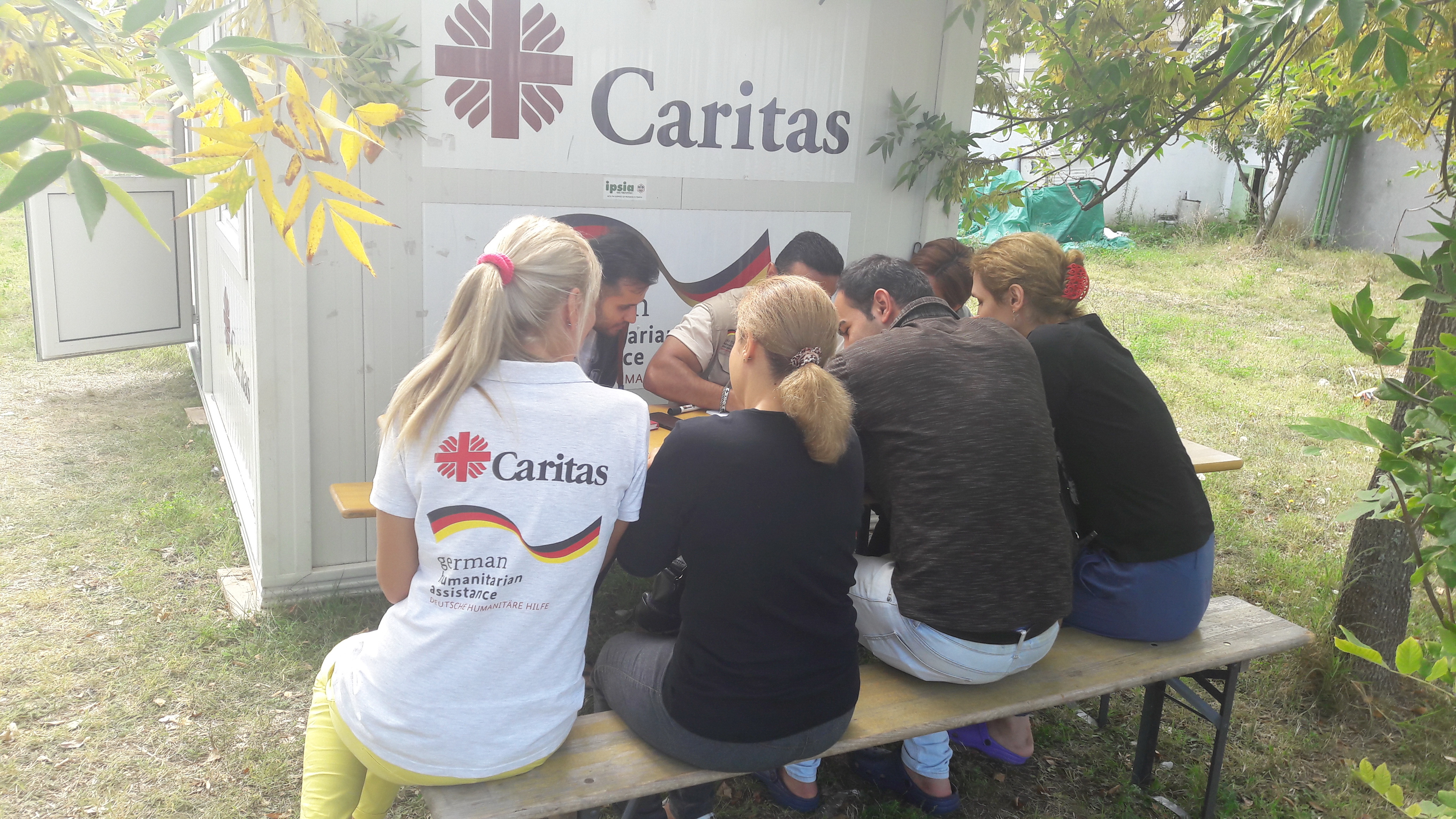 In addition to adults, the psycho-social support team also organizes classes of English and Serbian for children who are staying at the Reception Center Vranje. The classes for children are organized through play, drawing and singing, as part of creative workshops. In addition to these activities, the psycho-social support team also organizes sports activities for children.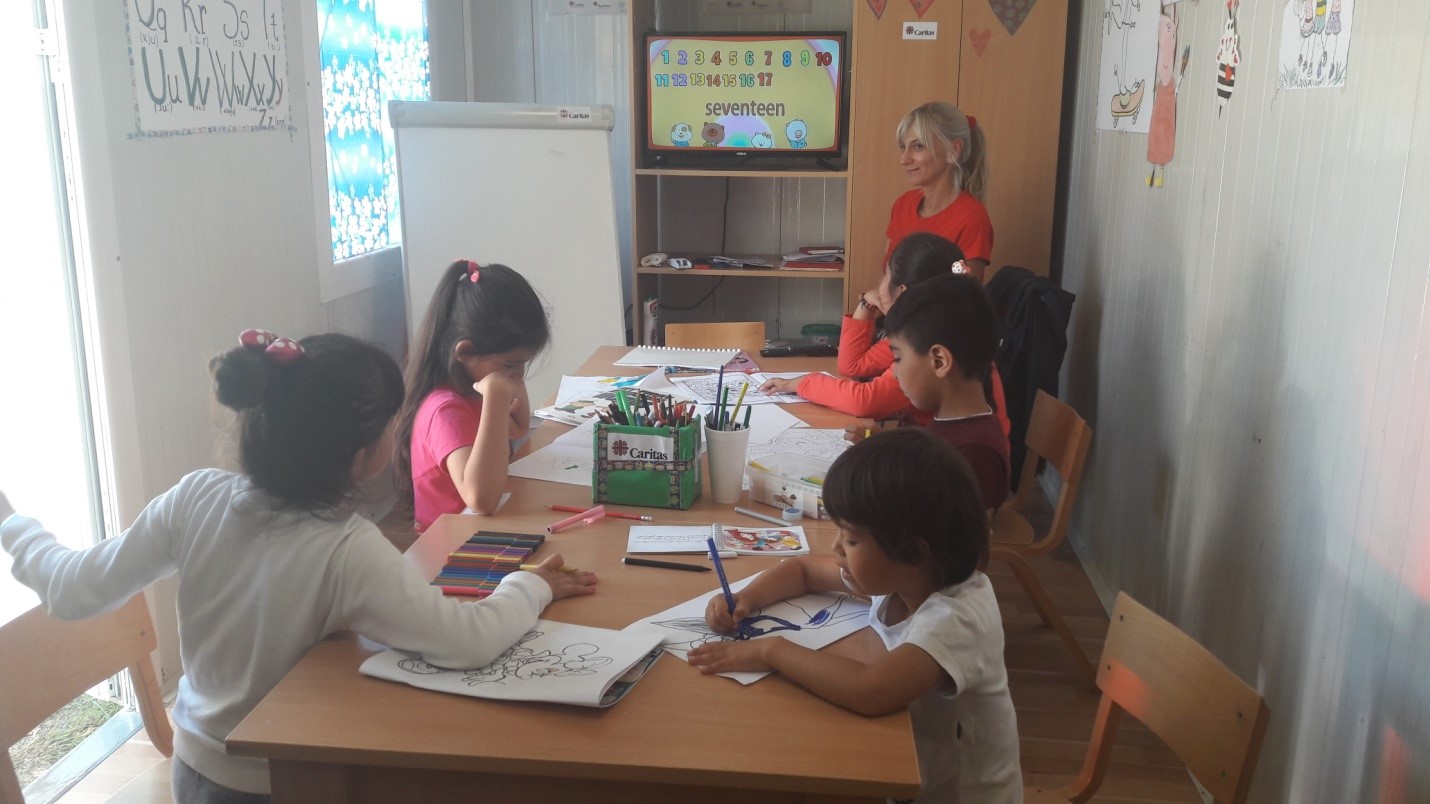 In Vranje Reception Center Caritas also opened a workshop with sewing machines, visited by both men and women, who come repair their clothes or sew new ones, for themselves or other refugees, with the materials they receive from Caritas. The interest in the sewing workshops has been shown by a large number of women from all the countries present in the reception center.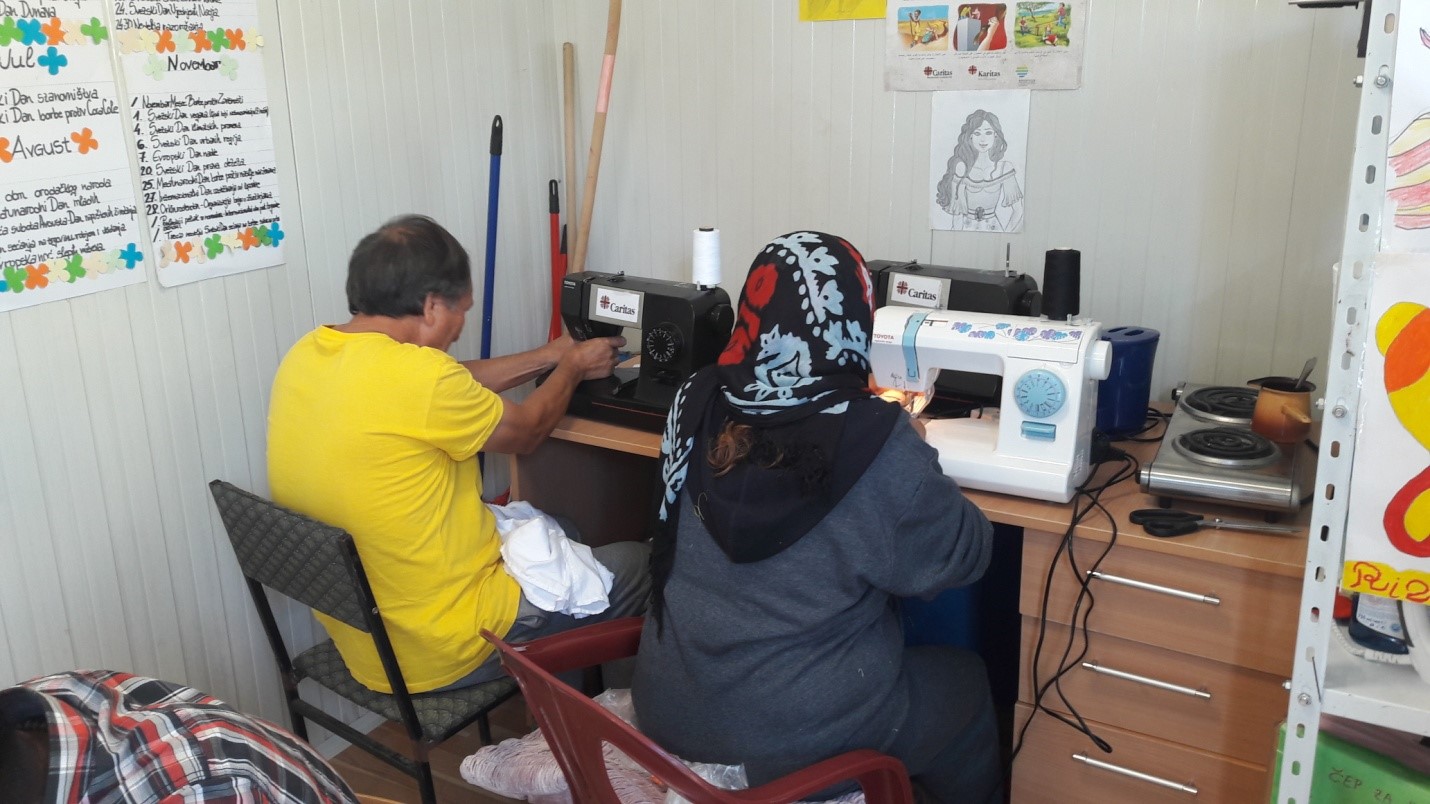 The Caritas team of psycho-social support cooperates with other organizations that are active in the reception center, with the idea of ​​working jointly to ensure that refugees and migrants feel good in the camp. Special attention is paid to providing support to families and children, who are gradually getting involved in social life.
The work of Caritas psycho-social support teams is funded by Caritas Germany.