The Reception center in Presevo has extended its activities also in Bujanovac, where there are currently 200 refugees placed, mostly families with children, bringing the total number of refugees in Presevo and Bujanovac to 1100 refugees.
Caritas staff members were present at the opening of the Reception Center for Migrants in Bujanovac on the 14th of October 2016, invited by the Ministry of Work, Employment, Veteran and Social Issues of the Republic of Serbia. On this occasion minister Aleksandar Vulin thanked the representatives of Caritas for their work in helping the refugees that are present on the territory of Serbia.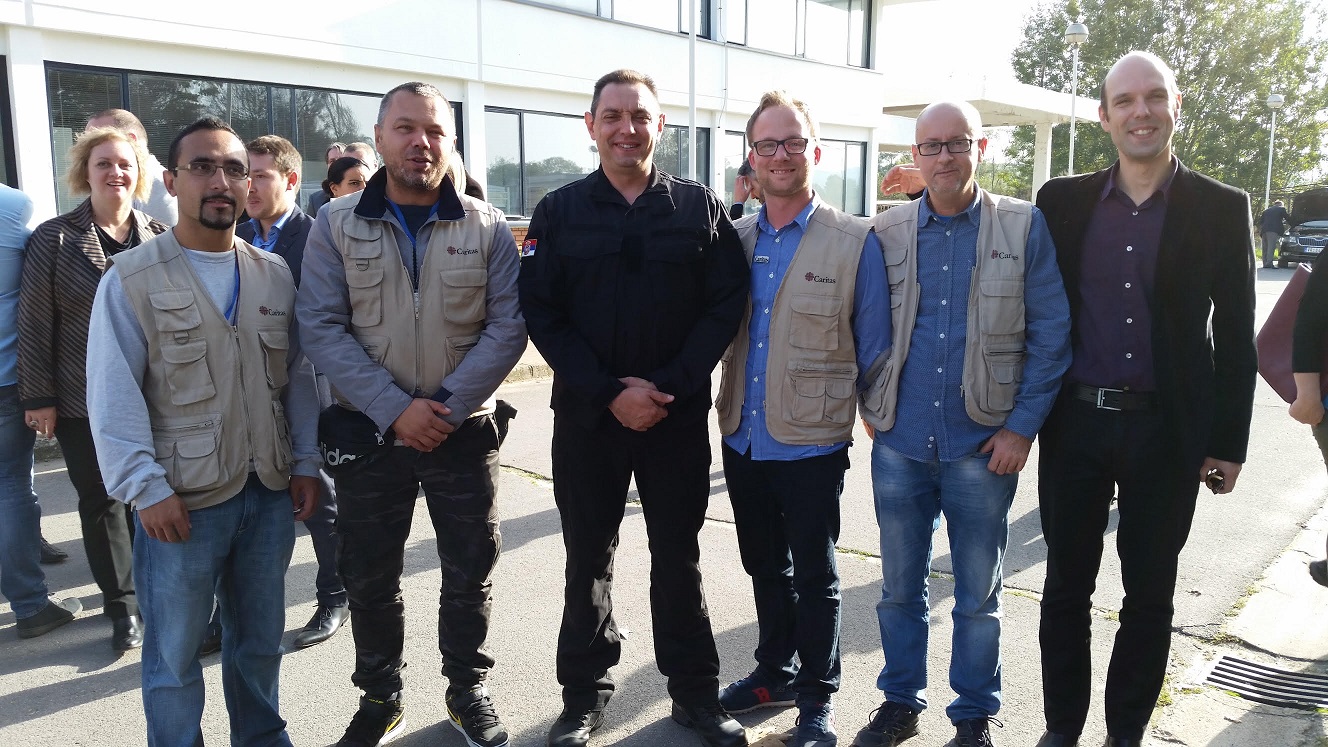 Caritas team from Presevo has already started distributing breakfast also in Bujanovac, with the financial support of the German Ministry of Foreign Affairs. Other than this in Presevo Caritas is still providing breakfast and lunch, psycho-social support, organizing workshops for children and soon it will also open a women's corner. These activities are supported by the German Ministry of Foreign Affairs and Caritas Luxembourg.