While visiting the reception center in Presevo a little Afghan four year old girl comes running to Mimoza and Arta, the members of the Caritas team of psycho-social support in Presevo reception center. This team are taking special care that needs of every refugee are covered. During the day they look for shoes, socks or clothes if some refugees needs them, if necessary they take them to the doctor or to the dentist, they help refugees carry heavy bags, if there are people waiting in lines they make sure that priority is given to pregnant women, elderly, disabled or parents with children, they organize art workshops for children, play with them or look after the children while their mothers are busy.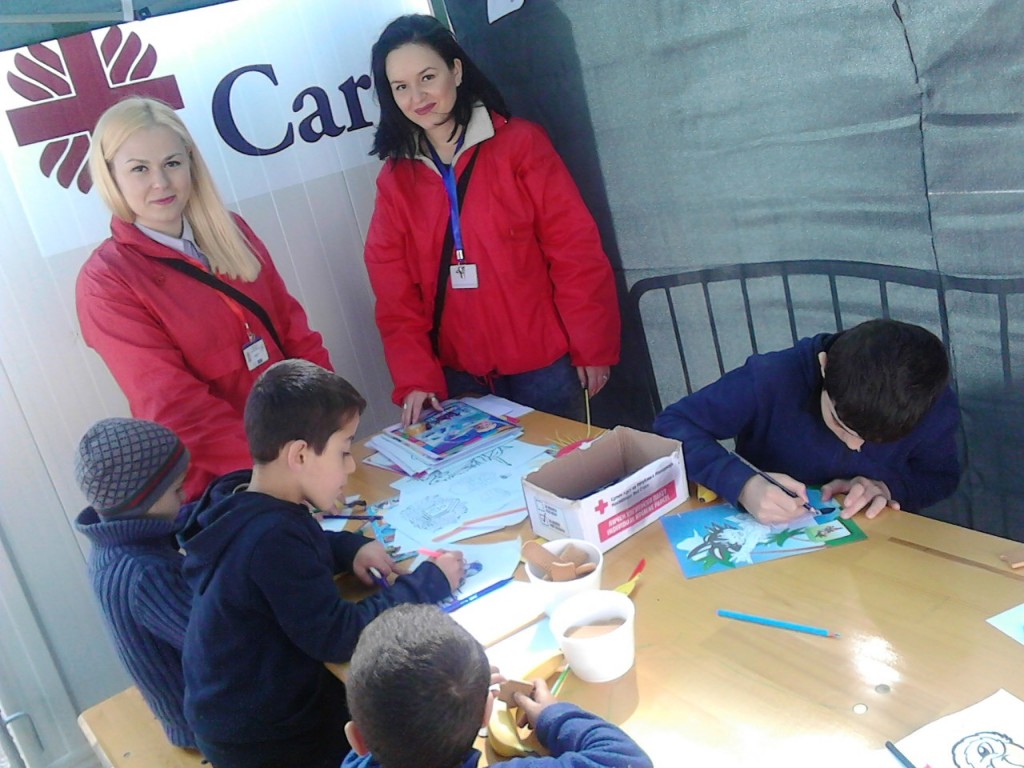 "A few days ago a refugee boy had his birthday, so he invited all the people from the camp. We and staff members of other organisations provided a cake for him and danced all together with the sound of Arab music", said Mimoza.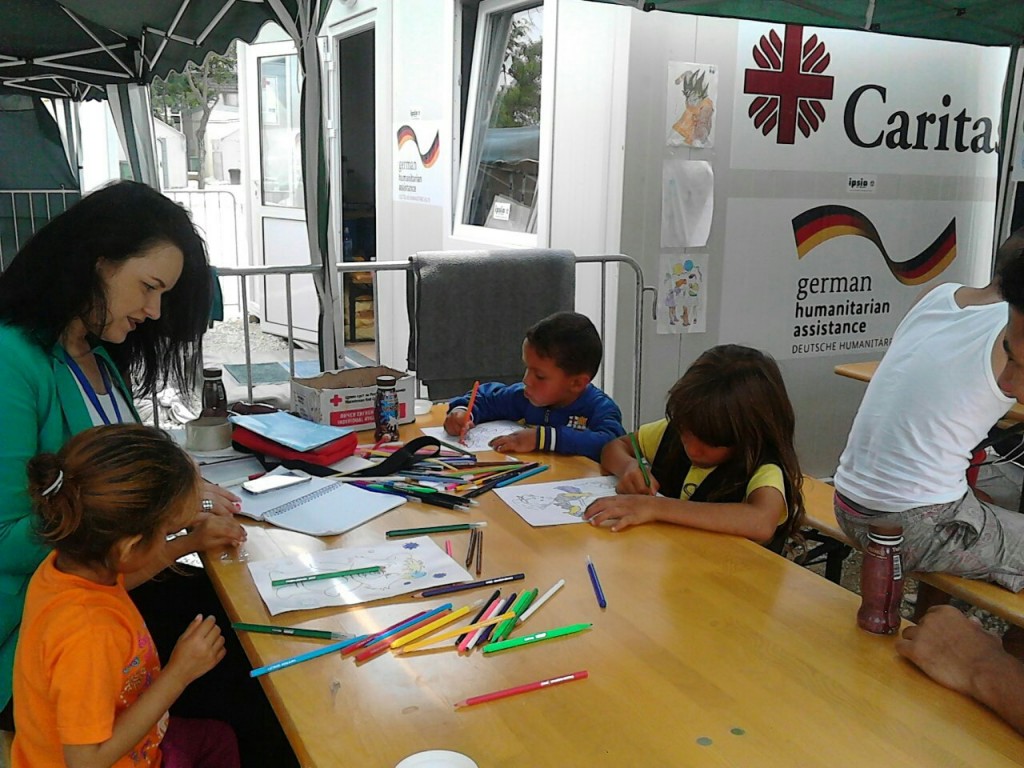 There were also many difficult times in the camp, like when a boy with a bomb injury came to the camp. "It was the most heartbreaking moment for us, seeing this boy so pale and injured. We helped him get an operation here in Serbia", said Mimoza.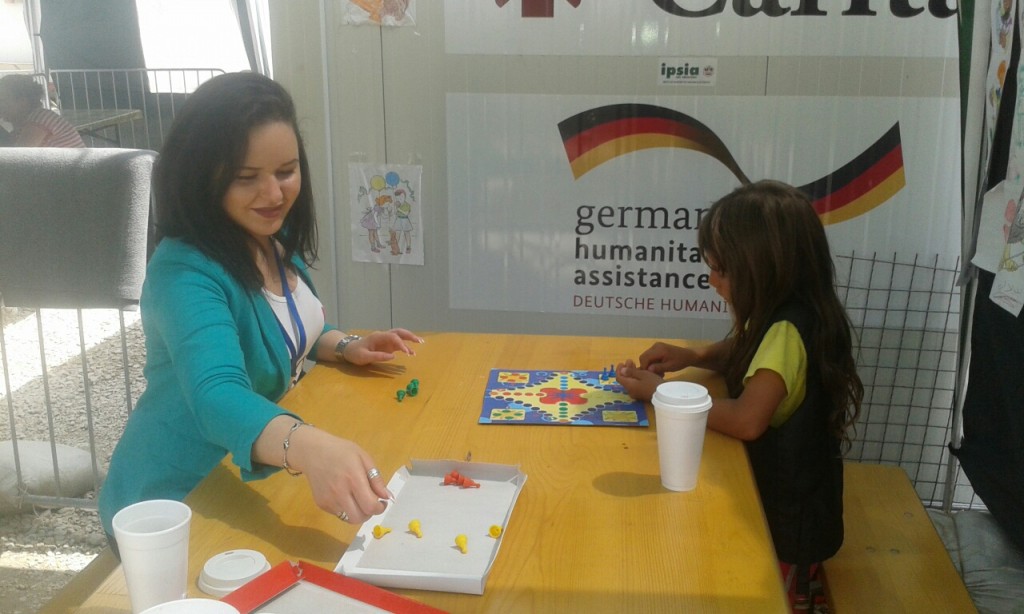 "A few weeks ago we had a difficult situation with a young man who was doing a hunger strike because the borders were closed. We talked to him and tried to convince him that it was a wrong thing to do. Fortunately the next day we saw him waiting in line to get food", said Arta.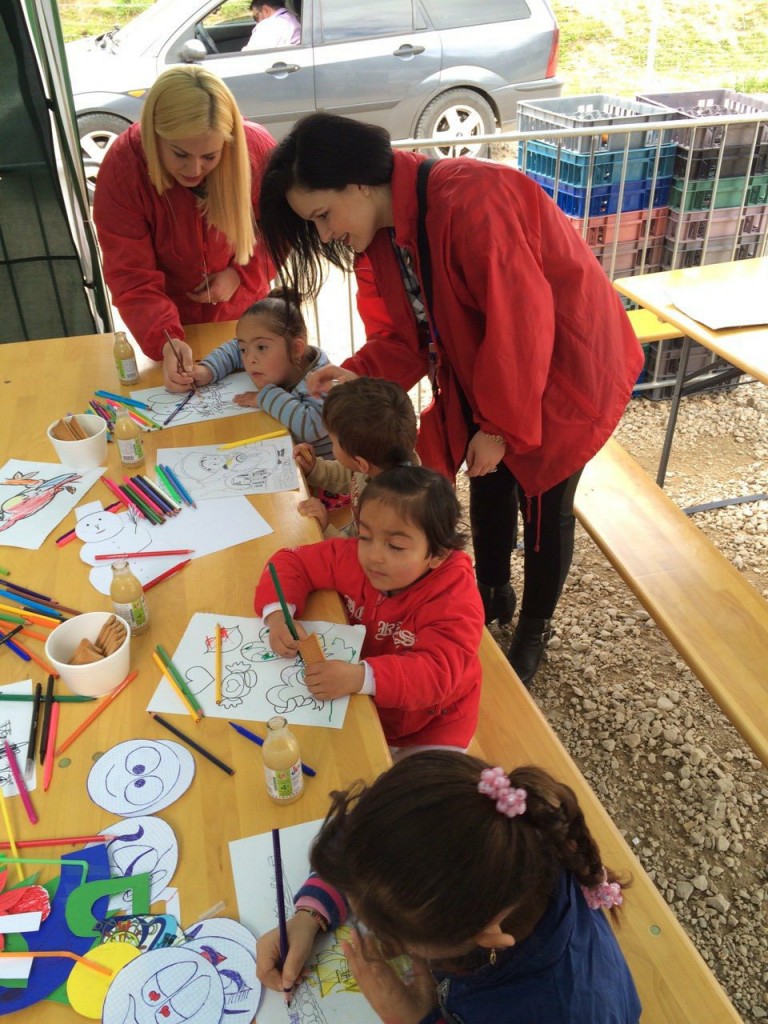 "Many people don't know how much the Serbian money (dinars) are worth, so even if we don't speak the same language as the refugees, we write this information for them, so they would know", said Mimoza.
"If there's anything to do to help we are ready", concluded Arta and Mimoza.  
The work of the teams of psycho-social support is financed by the German Ministry of Foreign Affairs and Caritas Germany.