The Refugee centre in Kikinda is located far from the city and there is no possibility to connect to the sewage network. Waste water is collected in a septic tank that is not envisaged for a large number of users, and in order to avoid infection, it is discharged twice a day.
For this reason, in 2017, in agreement with the Commissariat for Refugees and Migration, Caritas opened a laundry service for the needs of refugees and migrants outside the reception center, in the premises of the former parish of St. Joseph in Kikinda, where there are proper conditions for washing, drying and ironing laundry and bedding of refugees and migrants. The laundry from the reception center is thus transported to the laundry service and returned back washed, dry and packaged.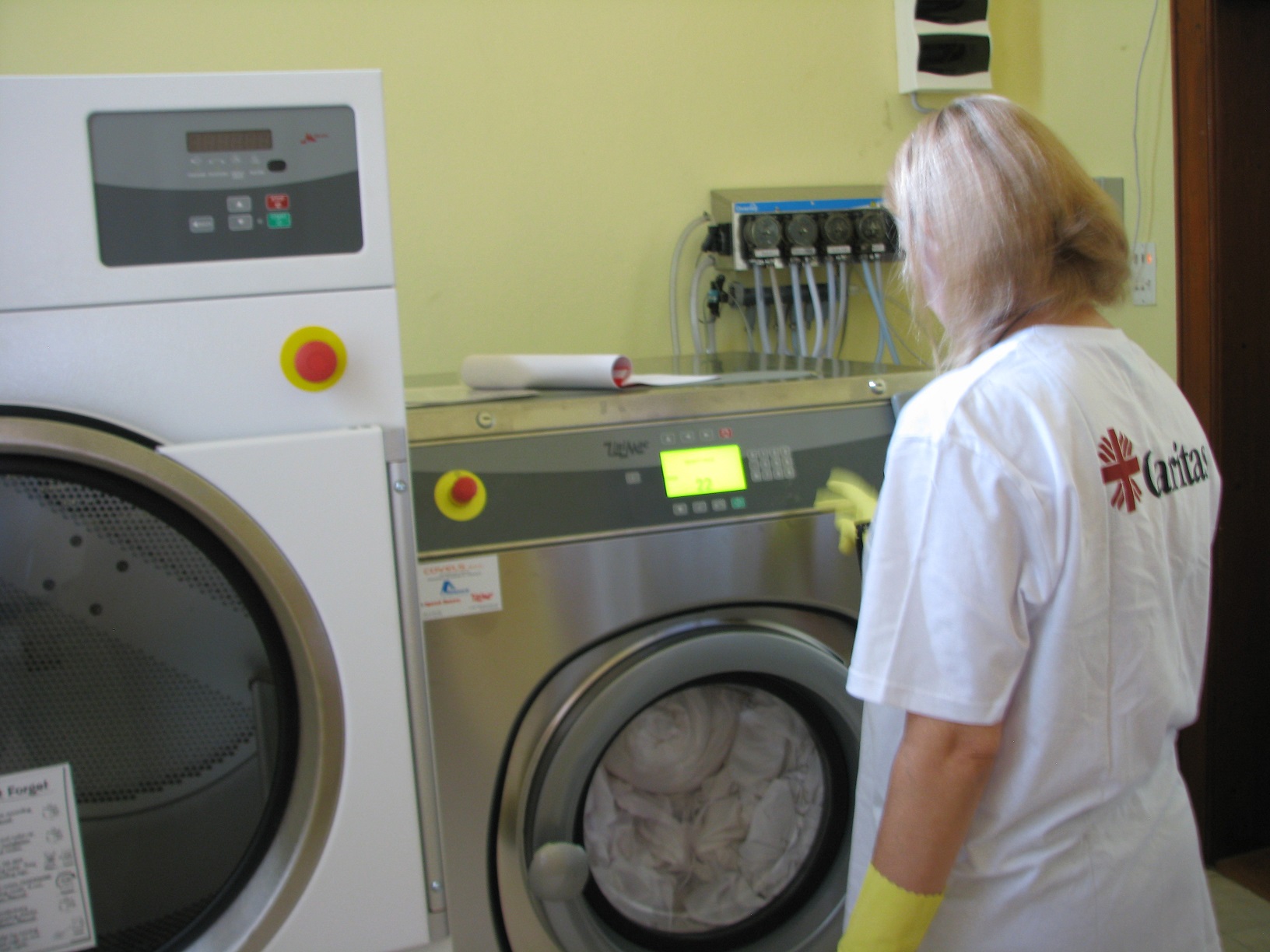 In addition to the laundry service, Caritas also provides facilities for personal hygiene of migrants and refugees in Kikinda, facilities for maintaining the cleanliness of the environment and hygiene of the reception centre's premises, in order to reduce infections and diseases.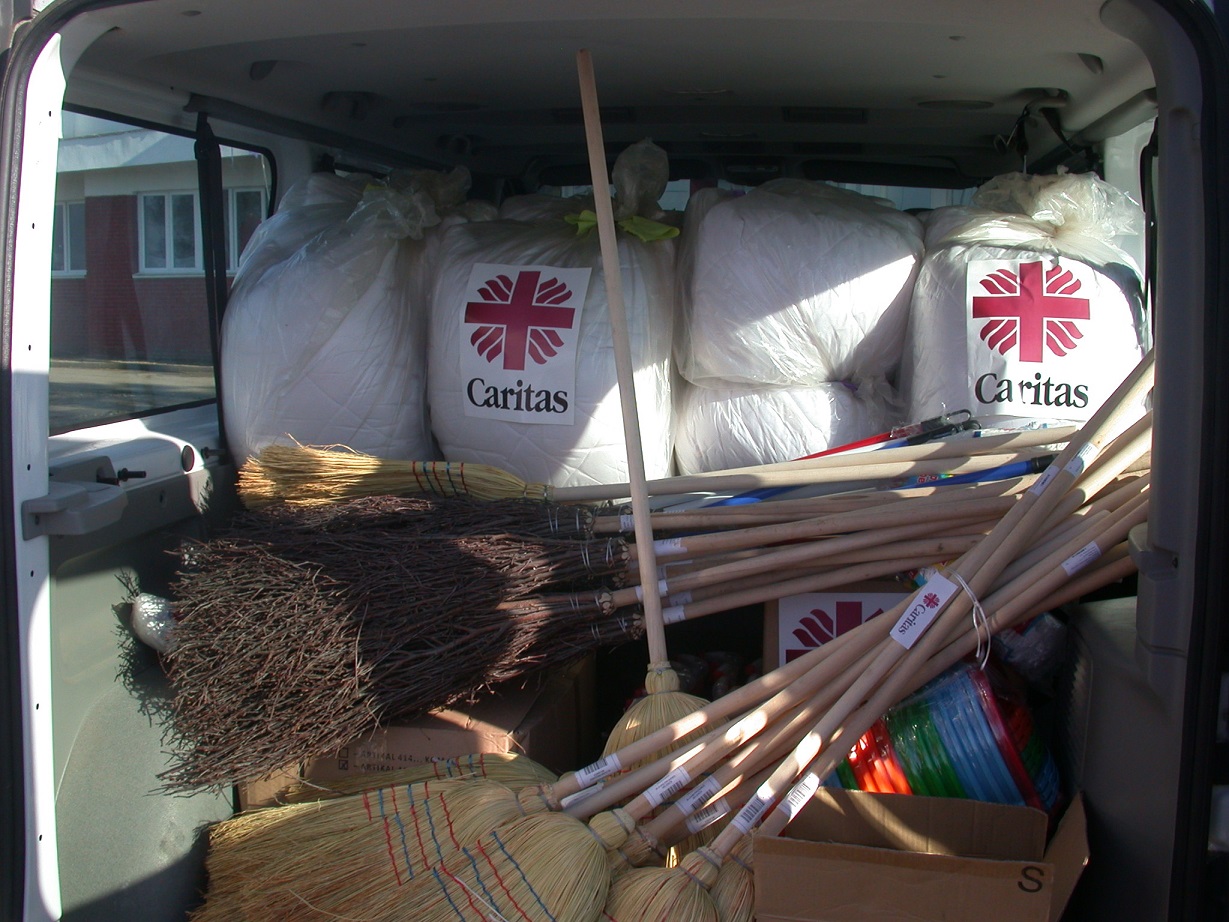 The laundry service is not only used for the needs of refugees and migrants, but also for the local poor population, those who do not have conditions or opportunities for it, primarily old, sick and lonely people. The transport of laundry is done from their homes to the laundry service and back, so that they get their clean and dry laundry for free.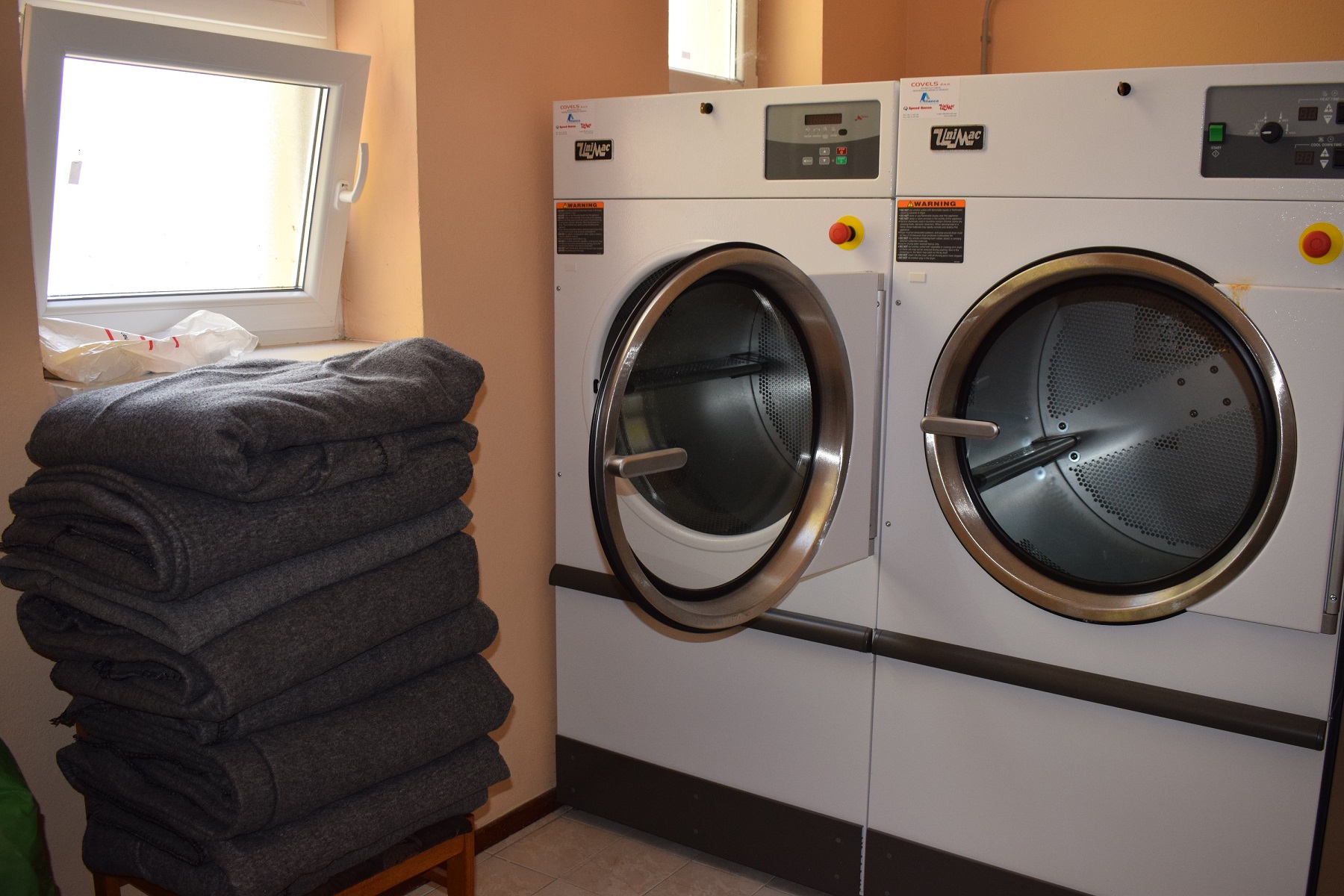 Andrej is 34 years old and lives alone in an apartment he inherited from his father. He lived only with his father since he was 10 years old, when his mother left them, until three years ago, when his father died of cancer. The father had a small pension, from which both of them needed to sustain, but spent much of it on alcohol. In addition, most of the furniture was sold by the father in order to buy alcohol. Andrej was left only with a couch, on which he sleeps and a wardrobe with some clothes.
Besides being alone, Andrej is a pulmonary patient and is not able to work because of his illness. He spends most of his time at the Special Hospital for Pulmonary Diseases.
The supply of electricity and water was abolished in his home, because he could not pay the bills, as well as social assistance because he owns a property. The apartment is very cold, so in the winter sometimes he goes to friends house to warm up a little.
He gets running water for washing and drinking from a faucet in the yard, when the weather conditions allow it, because the faucet freezes is in winter. There is no place where he can wash his clothes, which is why it's very important for him to get his laundry cleaned from Caritas. In addition, Caritas volunteers try to help him in other ways and find solutions to his problems.
Laundry services in Kikinda are funded by Caritas Germany.