The Caritas team in Presevo ​​and Bujanovac organizes English language lessons for adult refugees in order to work on improving their communication skills, practicing pronunciation and learning new words. At these classes, various topics are addressed from everyday life, in order for students to acquire the most useful knowledge that can help them to express themselves in everyday communication.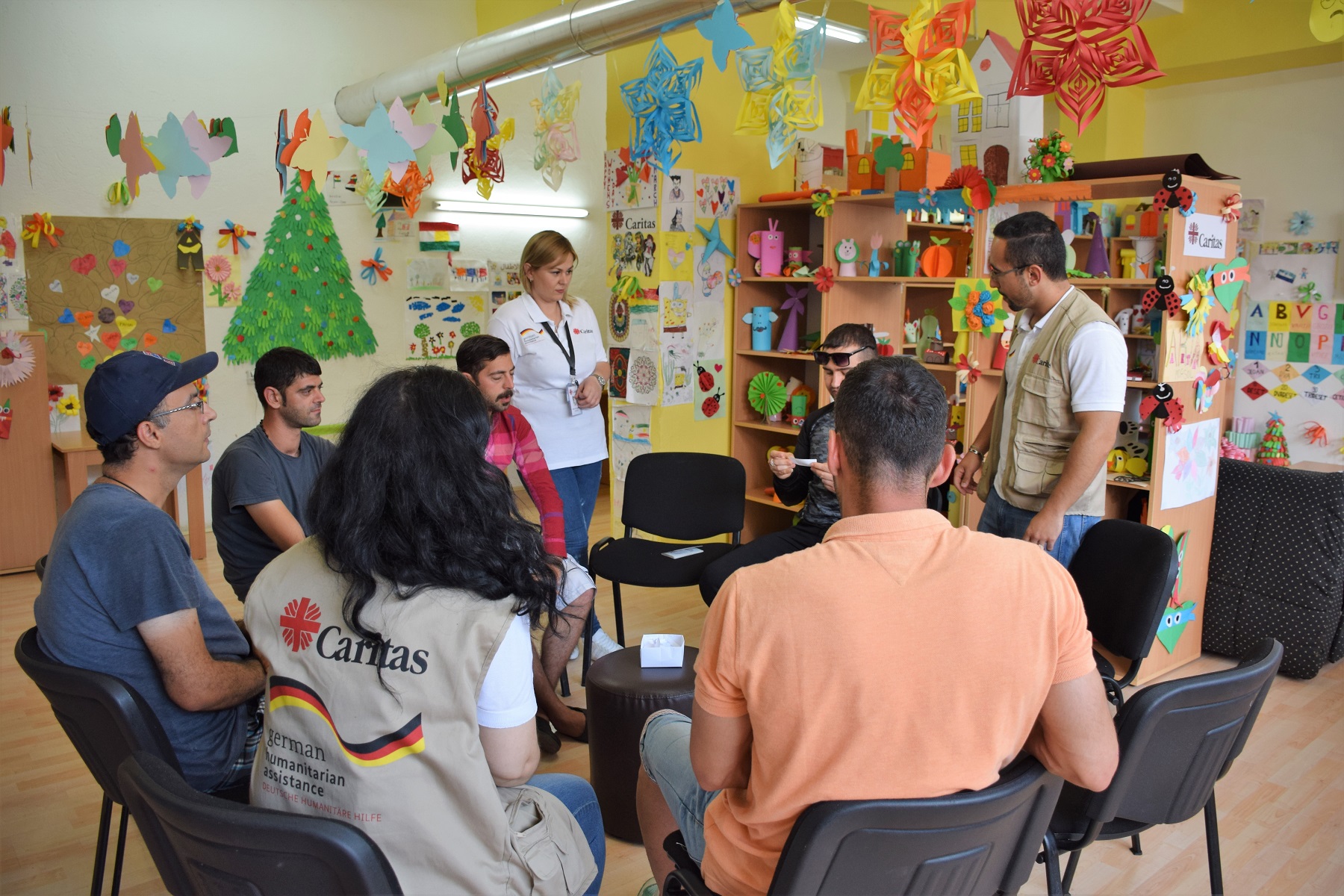 During these classes video materials are often used, because experience has shown that in this way students are more and more likely to master new subjects, and at the same time their lessons are more interesting.
At least once a month, tests of acquired knowledge are organized, which are in the form of quizzes. The knowledge of all course attendants is visibly advanced, and as the participants themselves say, these classes mean a lot to them because most of them did not know how to speak English, but now they communicate better and can deal with everyday situations using English.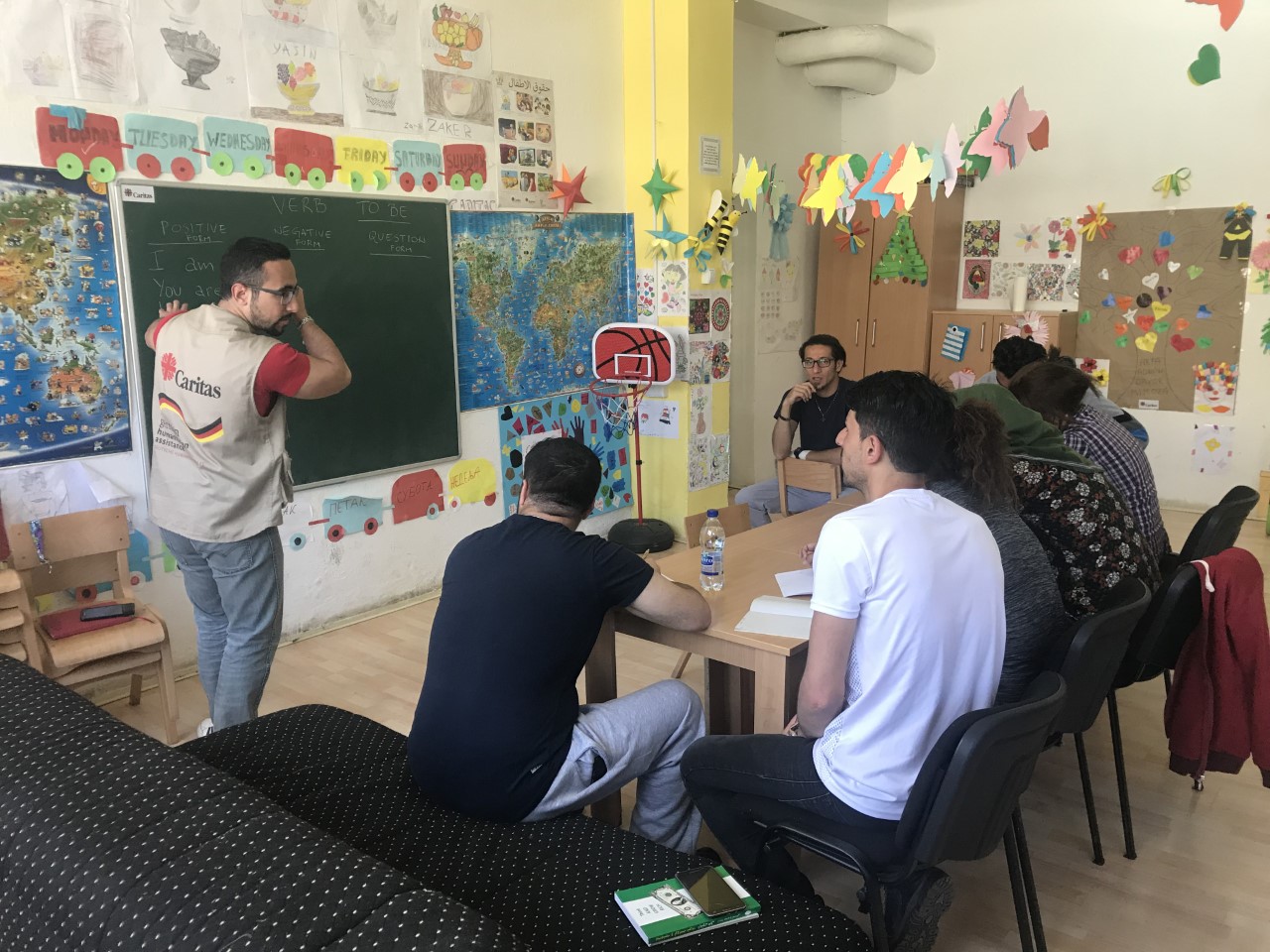 Unlike the Presevo ​​Center, in Bujanovac, students of the language course are at a higher level of knowledge, which is why the classes are adapted to them, so more demanding texts are read in this center, poetry is analyzed, synonyms, phrases and expressions are practiced.
In addition to these activities in both centers in the premises of Caritas work, refugees and migrants have the opportunity to work on a sewing machine and to fix their own clothes and clothes of other migrants themselves, as well as to sip new garments from materials they receive from Caritas.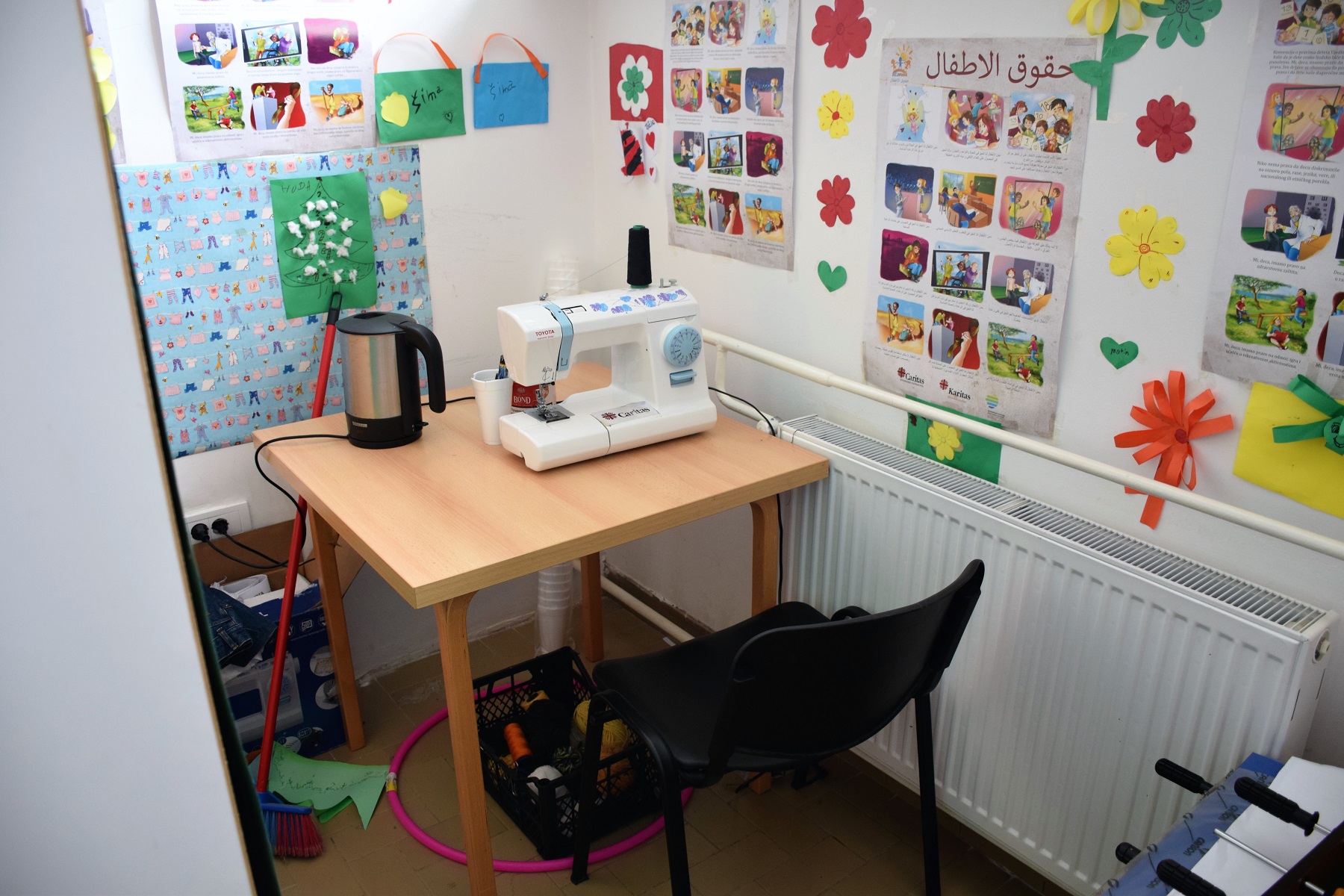 Caritas also organizes recreational activities, where they can express their creativity, and along with all this have fun.
In carrying out these activities, Caritas also receives assistance from the refugees themselves, which is why, on the eve of the World Refugee Day on June 20, two volunteers were awarded with volunteering certificates as a recognition and gratitude for the great efforts and assistance in the activities organized in the Reception center Bujanovac, especially related to the drawing school and the sewing workshop.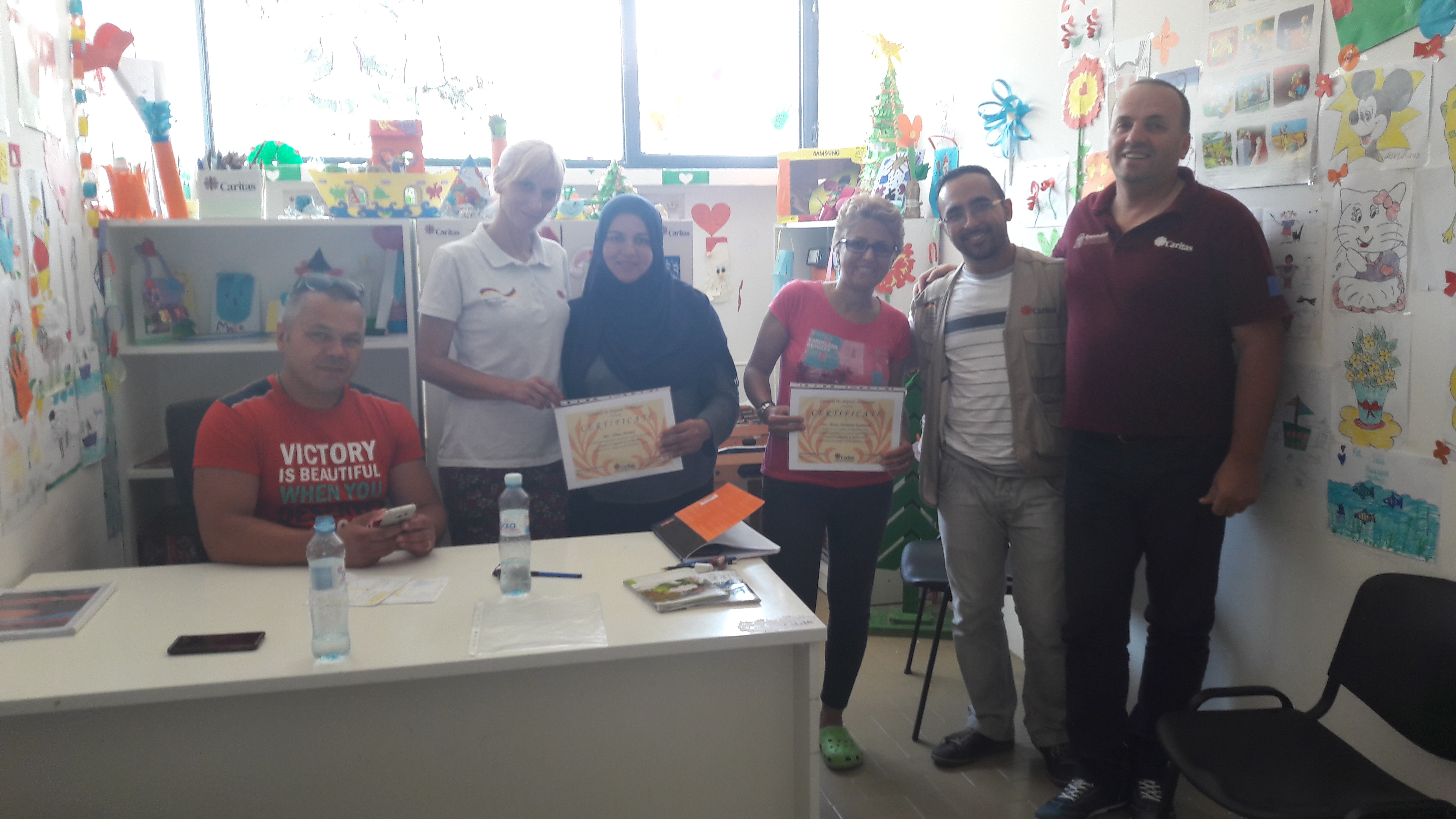 Occupation and animation activities for adults in reception centers Presevo ​​and Bujanovac are carried out within the framework of a project financed by the Ministry of Foreign Affairs of the Federal Republic of Germany and the Caritas of Germany.