At the Krnjaca Asylum Center in Belgrade, in two rooms that the Commissariat for Refugees and Migrations provided for Caritas, a number of creative, educational and occupational activities for refugees and migrants are taking place.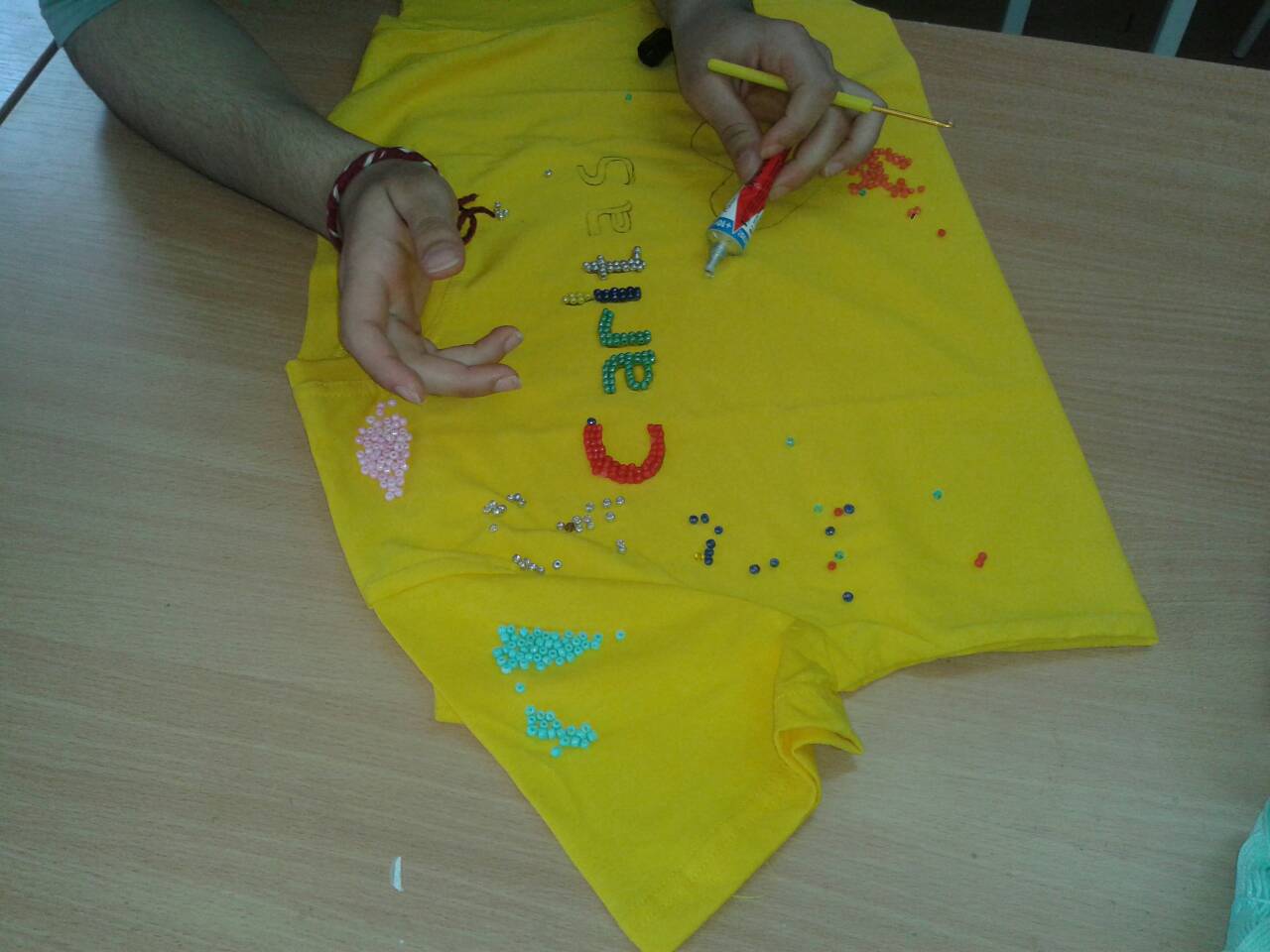 Adults have the opportunity to learn English and Serbian, participate in creative workshops and play board games. A large number of women spend time in the activities of sewing, knitting and making various decorative items, which are used for decoration of the working room  and their own rooms.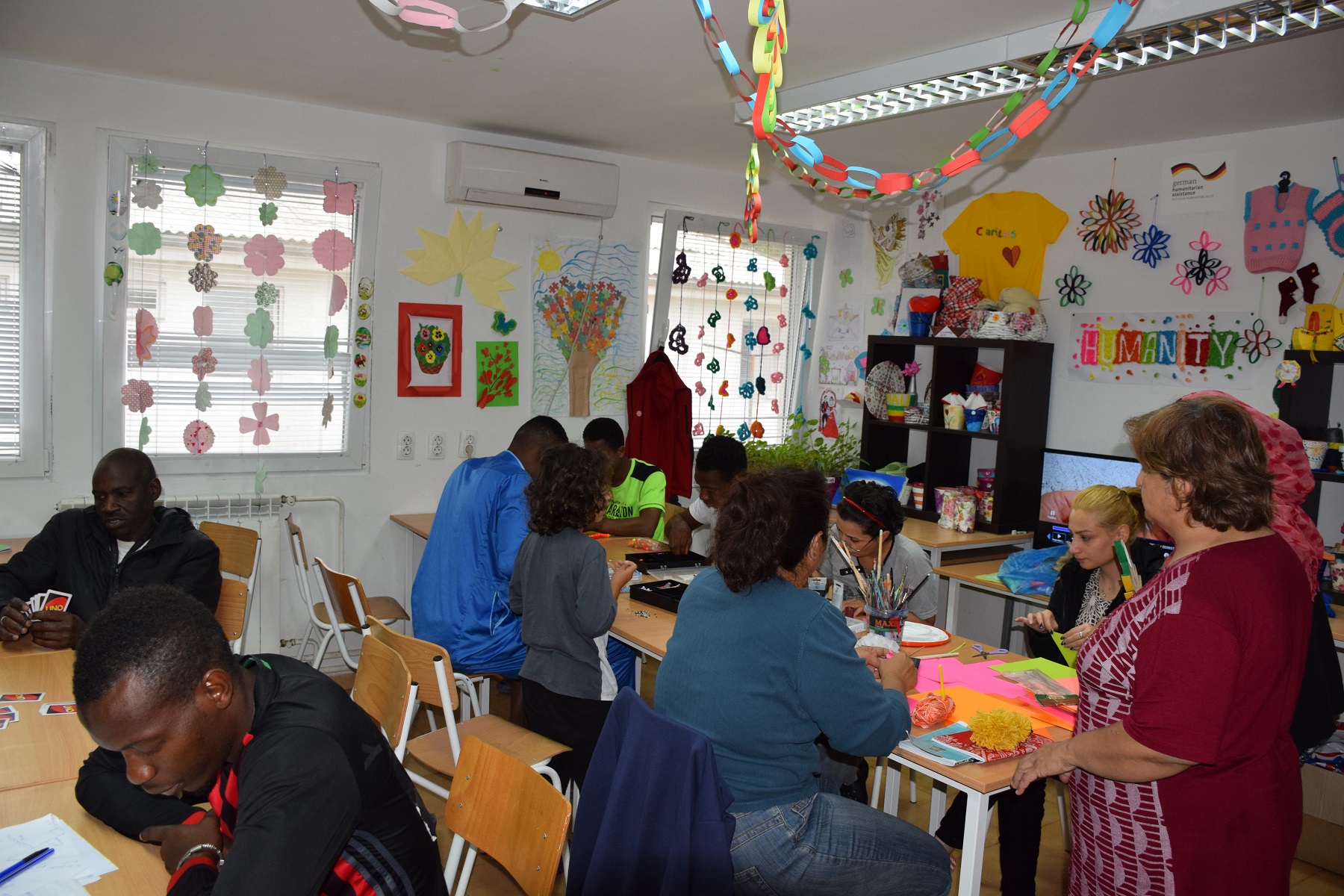 For school-age children, Caritas organizes supplementary classes to help them write homework and learn Serbian language as well as other school subjects.
In these premises Caritas professional staff: psychologists, interpreters and educators are at disposal of refugees and migrants. The refugees can discuss their personal problems, get different information and referrals to other institutions and organizations who can provide additional help.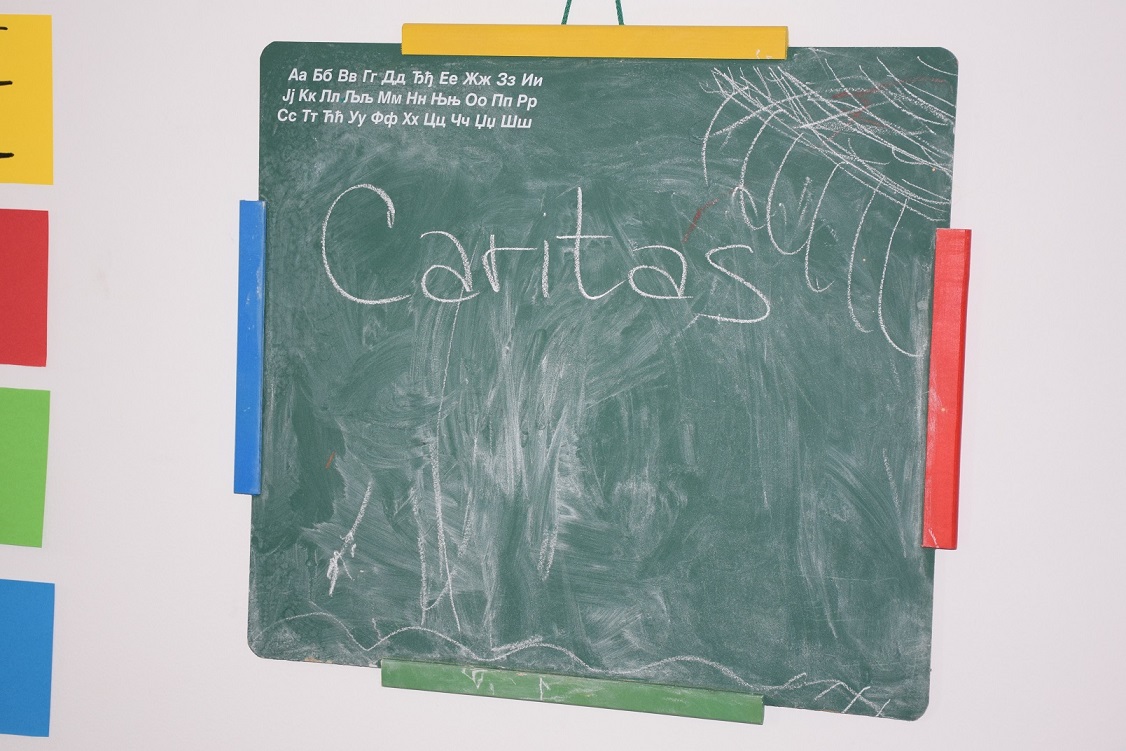 The second room is intended for children from 2 to 6 years of age, where they are also able to learn Serbian and English and get to know more about the world surrounding us, with lesson adapted to their age. Creative, sports and music workshops are organized for them, as well as time for playing and dancing. All these activities are carried out with the aim of better development of children and their abilities. The joint artwork of these children decorates the room, creating a colorful and cheerful atmosphere. Through music workshops, children relax and develop motor and orientation skills. Watching cartoons, which attracts a great number of children, besides entertainment, is also a way of acquiring certain knowledge, language learning and developing the ability to maintain attention and concentration.
Communication with adults and with children is taking place more and more in Serbian language, which is an evidence of the progress of refugees in language learning.