Recreational and occupational activities that the parish Caritas Valjevo organizes in the Asylum center Bogovadja are highly visited by the migrants. The small Caritas team, led by an experienced psychologist, dedicates special attention to women and children that have symptoms of stress, so the workshops are a way of releasing anxiety and improving  the mood and the psychological state of the refugees. The women migrants like to knit and sew, so Caritas provided equipment and a larger amount of workshop material for the upcoming winter period.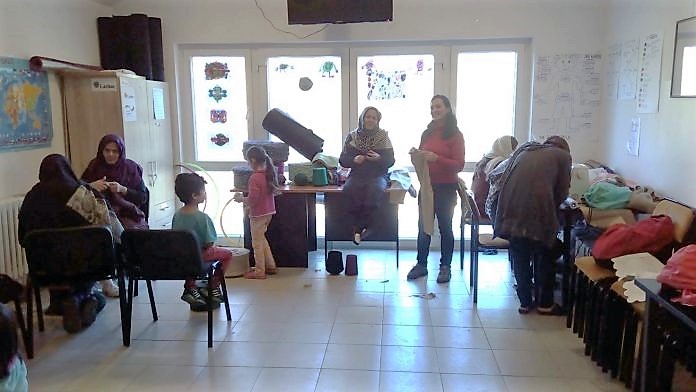 All the activities of Caritas are organized in cooperation with the Commissariat for refugees and migrations of the Republic of Serbia.
The work of  the Caritas psycho-social support teams in Serbia is funded by the German Ministry of Foreign Affairs and Caritas Germany.