On March 1, 2023, a regional kick-off conference was held in Tirana as part of the YourJob2 project. The conference gathered a large number of interested parties (stakeholders) from the entire region and Austria. The conference presented the results achieved during the first phase of the project, as well as the goals set for the next three years.
In the introductory part of the conference, the attendees were addressed by H.E. Christian Steiner, Ambassador of Austria in Albania, Mrs. Juljana Reso, Director of Caritas Albania, Mr. Andreas Knapp General Secretary of Caritas Austria, the Ministers in charge of entrepreneurship and youth in the Government of Albania, as well as the Mayors of the Albanian cities where the YourJob project is implemented.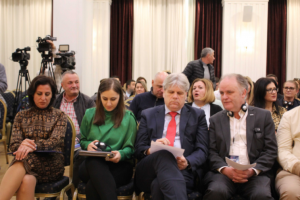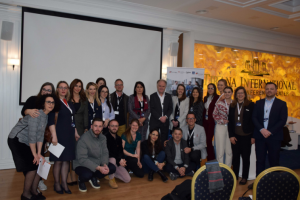 In the continuation of the program, coordinators, career counselors and project experts presented the results of the project and discussed the challenges they faced during the first phase of the project. Numerous young beneficiaries who, thanks to the YourJob project, have made significant steps in their careers, also presented themselves to those present. Special attention is devoted to social entrepreneurship and improving the position of young women, persons with disabilities, Roma men and women, as well as other members of vulnerable groups.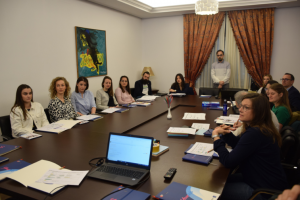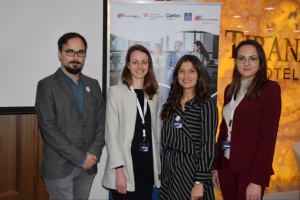 This was a good opportunity for all project participants to meet and plan project activities in detail, to exchange experiences and get acquainted with examples of good practice.
The YourJob2 project is implemented in Serbia in Niš, Šid and Zrenjanin, and is implemented by Caritas Serbia, Caritas Niš, Caritas Srem and Caritas Zrenjanin. The donors are the Austrian Development Agency (ADA), Caritas Austria and  Caritas France-Secours Catholique.