On the occasion of 10 October, World Mental Health Day, the first Belgrade Mental Health Festival was held in the location "Prostor Miljenko Dereta" in Dorćol, Belgrade.
The festival was organized by the Mental Health Movement, of which Caritas Serbia is one of the founders.
Caritas Serbia presented the traditional awareness campaign "It can happen to anyone", an integral part of the SOCIETIES project campaign financed by European Union.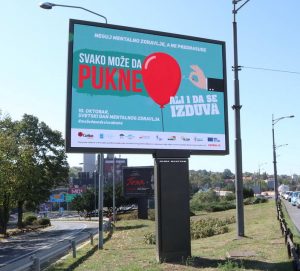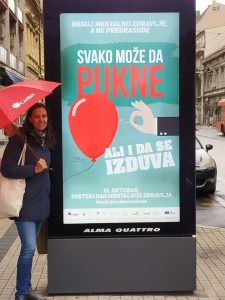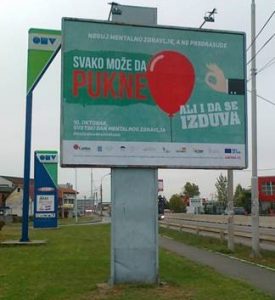 It is time to consider mental health as a priority and to overcome the stigma that still too often hovers when dealing with person with mental disability. The event was organized in partnership with City public health institute , Institute for mental health and associations Prostor, Duša, Pleme F20, Herc and Videa.
After different anti-stress and artistic workshops, a debate with public figures sharing their views and experiences on mental health problems was held.