One of the objectives of YourJob project is empowering young people from rural parts of the country. It is especially difficult for these young people to find employment,  become independent and  start a family in their place. It is our pleasure to represent you Dragan Stojanovic, a 22 old young man from Nozrina, a village near Aleksinac, where his family settled after fleeing Kosovo. Thanks to the support of Caritas within the YourJob project, Dragan got the opportunity to open his own tire shop Pneumatico service. We spoke with Dragan, and he shared some of his thoughts and feelings with us.
Why a tire shop?
Since I was a kid, I loved cars. During my growing up, I also loved working on them. I also did car mechanics. Still, most of all I was attracted to the different tires. I gained my first experience in this job during my schooling, since I am a mechanical technician of motor vehicles by profession and I graduated from the Technical School "12. February" Niš. After that, I worked for a private company for about two years where I gained rich experience and learned a lot about doing business and working with clients. This job fulfills me, satisfied clients motivate me to continue working, learning and making progress in my work every day.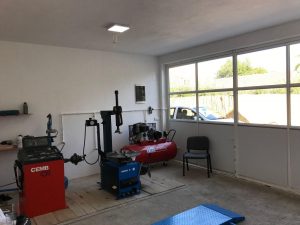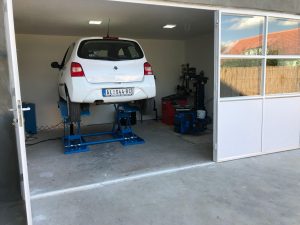 How did you hear about YourJob?
That's interesting…I came to YourJob incubator for young people by chance. I kept company to my brother, who heard about the project on social networks and became interested. However, counselor Jovana also talked to me, recognized my entrepreneurial spirit, presented me with a self-employment program, and motivated me to apply. Throughout the project, she "pushed me forward" and encouraged me not to give up. Certainly, I owe a lot of my success to her!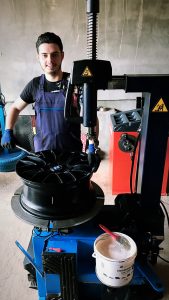 What are your experiences from the Bootcamp? How much did he mean to you?
I think that such programs should be organized as many as possible. From personal experience, I can say that this type of program would be needed by every young future entrepreneur. Young people ready and willing to work and progress should be given support and opportunity.
Bootcamp helped me get all the answers to the questions about entrepreneurship itself. At the end of the boot camp, I realized in which direction my business should go. Complete training on entrepreneurship was of great importance and gave me even greater motivation to work on myself and my business. Also, the public speaking exercises were a challenge for me as well as a nice experience. Our lecturers did a great job. It was interesting and instructive.
I also got one idea concerning the services themselves in my business. One of the lecturers gave me the idea to perform a service for which I generally have the conditions within my business. There were really a lot of good business ideas.
How did you feel when you found out that your business idea would be financially supported? Did you believe in success from the beginning?
I was very excited and I couldn't believe it. I believed, but I couldn't be completely sure, because there were a lot of good ideas. I knew the business idea was good, and I believed I had put it well in the business and financial plan. It was very interesting and exciting on the pitch, we all tried to present our ideas in the best way, and during the whole presentation, I fought frantically against the stage fright. The feeling is extraordinary because all the work paid off in the end!
How much does the received grant mean to you?
It means a new beginning for me. Every beginning is difficult, but the support I received means a lot to me. I don't see myself in any other business, so I would probably start this business without a grant, but my path to success would be much longer and harder. With the support of Caritas, I can start working immediately.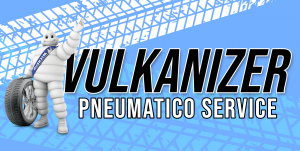 What are the next steps?
I took the hardest step, but a big job is still ahead of me. I registered a company, bought the necessary machines, and developed a network of clients. The business is progressing well for now. I plan to expand my business in the future and introduce some new services, but more on that later. I hope that I will justify the trust shown.
What would you say to your peers?
Don't wait for ideal conditions! Time passes. Go boldly in the realization of your ideas and stay persistent. Believe in yourself, and the path to the goal will begin to open.
We are sure that Dragan will justify the given trust. In fact, he has already justified it and all of us in Caritas are very proud of him. We congratulate him on his success and we wish him a lot of success in the continuation of his career.