During the last quarter, the Incubator for Youth of Caritas Zrenjanin has devoted a great deal of attention to educating young people and preparing them to enter the labor market. During this period, special attention was given to high school students.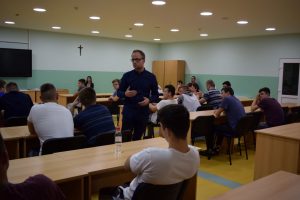 The info sessions were held in dormitory for boys "Emmausz Kollégium Boarding School" and  dormitory for girls "Szathmáry Karolina Kollégium". At these events, young people have been informed about the Your Job project activities and introduced with the opportunities this project offers to them. The youth was also addressed by the project manager, Mr. Tobias Noelke, who pointed out the importance of the "Your Job" project for their career development. The young people showed great interest in project activities. They are convinced that participation in this project will help them gain their first work experience.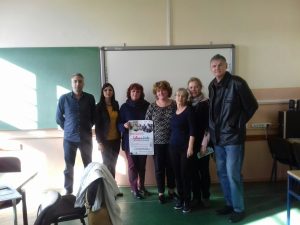 Soon after the Memorandums of Understanding were signed, the first info sessions followed with the students of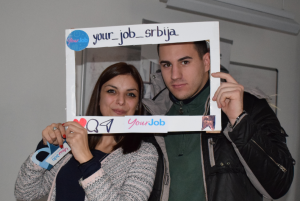 the final grades of the Agricultural School and the Chemical-
Food and Textile School "Uros Predic". Also, trainings for writing CVs were organized for students of these schools. According to them, the most of students felt they had nothing significant to indicate into their CV. However, through the identification of their competencies, with the expert assistance of guidance cancelour, Ms Milica Bogdanov, they gradually became aware of their knowledge, skills and abilities. At the end of the training, everyone had their own CV done.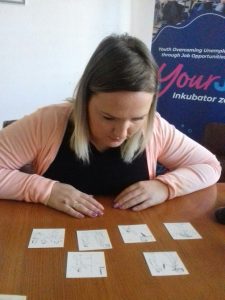 Also, at Incubator for Youth Zrenjanin, job interview training were organized. Attendees had the opportunity to feel what the selection circles in big companies look like, to get acquainted with the tests of intelligence, personality and different abilities of candidates that are common in the business world. The trainees found this training very useful also because they were able to assess their abilities.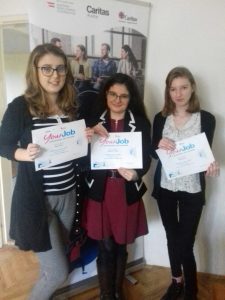 Young people from Zrenjanin had, also, the opportunity to get acquainted with the business social network at the LinkedIn workshop. Today, LinkedIn is an increasingly important source of candidate recruitment, so importance of good representation on this social network was pointed out to attendees. With the expert help of Ms Milica Bogdanov, the participants were introduced to the culture of using LinkedIn platform and accordingly created or edited their profiles on this network. After the workshop, young attendees received a certificate of attendance at the Your Job  Incubator for Youth Workshop.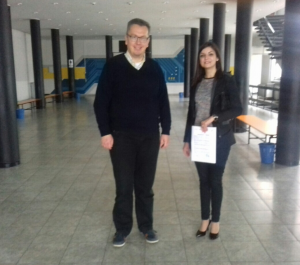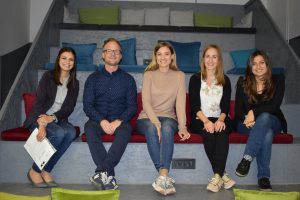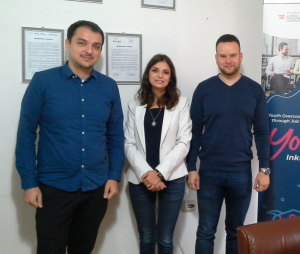 After several meetinngs with prof. Dr Laza Manojlovic, memorandum of cooperation was signed also with Higher Education Technical School of Professional Studies, Zrenjanin.  The cooperation was also agreed with the Start IT Center and the Devit IT School. The implementation of these agreements is planned for the next period.