Milana Borić, a 21-year-old girl who received non-refundable funds for starting her own business within the YourJob project, officially opened her beauty salon LOTOS MB in her hometown of Zrenjanin. We talked to Milana, who was tring to contain her emotions, but unsuccesfully. Honestly, her joy and excitement were so strong so they could be touched. Here's what Milana told us.
How did it all start? How did you find out about YourJob?
I found out about YourJob via Facebook. One morning, my mother sent me a link informing me that a presentation of the project was being held that evening at the House of Culture. I went with my mom and we immediately decided it was worth a try. After the first round, I received an invitation to participate in the BootCamp on Fruška gora, and everything continued to go its course.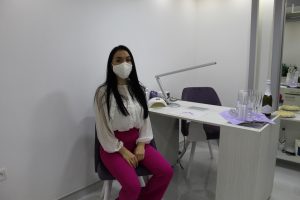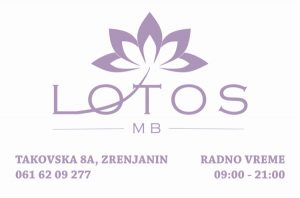 You already have a lot of experience. When did you start doing manicures?
Yes, I have been doing manicures for 4 years. The love for my job was born a long time ago. As a little girl, I watched women work and I really wanted to learn it. After a while, my parents gave me money for the course. I've had a desire to open my own salon for a long time, but it just wasn't feasible. So far!
Did you initially think you would get a grant?
I thought, wanted and believed. However, there were a lot of good ideas in the competition and that instilled fear in me.
How did you feel at PITCH?
Pitch was something new to me. I had a huge nervousness, but in the end it left an extremely positive impression on me. Especially now, from this point of view 🙂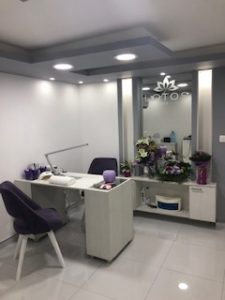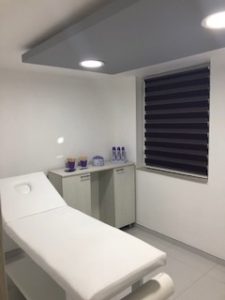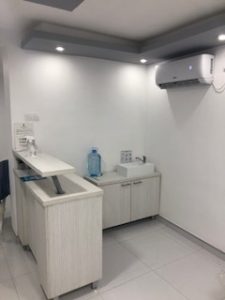 How did you feel when you found out you received a grant? What are the reactions of the people around you?
When I got that email… Uh… I was in shock for a minute or two. Of course, I first shared the news with my mother, and soon with the closest circle of people. There was a general euphoria.
How did the salon preparations go?
As for the preparation of the salon, the main worker was my father, who, along with my mother, is my biggest support. There were many problems and challenges. One of the basic problems was COVID 19, which made procurement extremely difficult. It was fun, but it took a lot of work in a short time, which creates pressure, so we didn't have much time for fun. But that's why I'm having fun now!
What are your plans for the future?
I wish to start my own gel production, but that is for some further future.
Do you think that Bootcamp or some other activities on YourJob are used to achieve your goal? In what way and to what extent?
Bootcamp is a beautiful experience. I met new people and heard other people's ideas. It meant a lot to me about making a business plan, as well as about public speaking. I have to mention that I really like open communication with all the people who work on YourJob. I would especially like to point out Milica Bogdanov, who was really always there to answer all my questions. I think that there should be more such programs, so that as many young people as possible, above all, stay in Serbia or be able to realize their dreams.
What would be your message to young people in Serbia?
Everything is possible! Believe in yourself and your dreams!
We wish Milana a lot of success in the continuation of her career and we hope that her entrepreneurial spirit will inspire many young people. Good luck!