Social economy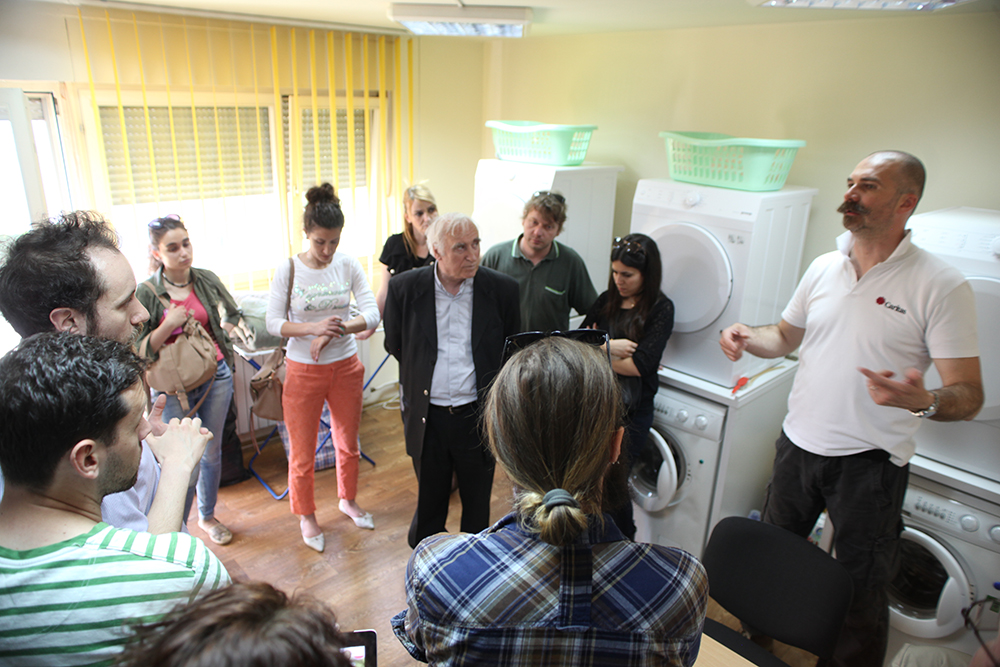 The long economic crisis has led Caritas organizations to launch a social enterprise development program to combat poverty, but also to promote a model that will allow vulnerable groups to exercise their social and economic rights. In this regard, in recent years, a series of trainings on social entrepreneurship has been organized, both for the local Caritas organizations and for associations of persons with disabilities and persons with mental disorders, in order to enable the organizations to become more sustainable and to create work engagement or employment opportunities for persons with disabilities or mental diorders.
With the support of the Italian Bishop's Conference, Caritas Italy has launched the ELBA project in 2015, aiming at developing social entrepreneurship in the Caritas network in South East Europe and reducing thus unemployment and social exclusion. Within the project, study visits and workshops have been organized in order to spread the idea of social entrepreneurship, as well as to provide grants for launching or improving the work of social enterprises in the Caritas network in the Balkans.
Under the leadership of Caritas Austria, a regional project YOUR JOB has been launched in 2019, with the goal of empowering young people to be better equipped for the local labor market needs and promoting social entrepreneurship among young people.
NEWS
Caritas Srbije
One of the priority goals of the YourJob project is the empowerment of young members of national minorities and vulnerable categories of the population. Roma are one of the most difficult to employ categories in [...]
Caritas Srbije
The Minister of Labor, Employment, Veterans and Social Affairs, Mr. Zoran Djordjevic, visited the property of Caritas Sabac in Bogatic on May 17, where he had the opportunity to get informed with the social protection [...]
Caritas Srbije
The COVID_19 pandemic leaves unforeseeable consequences on various spheres of life all around the world, and thus on civil society organizations. Caritas Serbia, together with partners in the SOCIETIES 2 project, is conducting survey [...]