Over the past few months, Your Job Incubator for Youth Ruma has established a successful collaboration with three of the city's four high schools. The aim of the collaboration is to empower the final year students and prepare them for entering the labor market.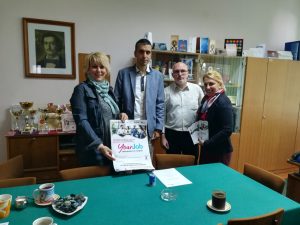 The first Memorandum of Cooperation was signed with the High School "Branko Radicevic". Thanks to the great help of the school pedagogue, Mrs. Olivera Amidzic, info sessions with the students of final years were succesfully realized. Your Job project was presented to the students and promotional material was distributed. In this way, the first step in communication with this group of youth was established. Thanks to the school pedagogue, contact was also made with a large number of young people who didn't attend these infos. At the invitation of the school, the guidance counselor of the Your Job project in Ruma, Ms Lidia Irga, participated in school events on two other occasions. Ms. Irga took this opportunity to present the opportunities offered by the Your Job project to younger students, as well as some graduates and their professors. It was agreed that the project will be presented to the students and their parents at the Faculty Day.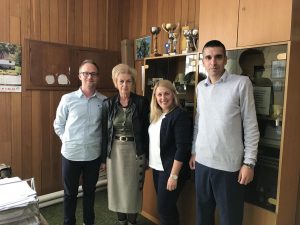 Successful cooperation was established with the Technical High School "Milenko Brzak – Uca". In accordance with the agreement reached with the school principal Ms Vesna Ilic, three info sessions were conducted. In these sessions, final year students are introduced to the project and the opportunities it provides.
The Memorandum of Understanding was also signed with the Secondary School of Agriculture and Food "Stevan Petrovic Brile". This school has included the implementation of activities on Your Job project in its Annual Work Plan. The first infusions should be held soon.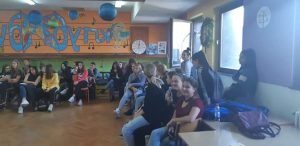 We received very positive feedback from the students. They point out that they like their project activities and find them very useful for their future. They are particularly pleased with the fact that the activities are free of charge.
– I'm not alone. I feel safe. I can communicate with employers with more confidence – said one beneficiary, a final year student.
In Ruma, the Your Job project is being implemented by Caritas Srem and funded by the Austrian Development Agency (ADA), Renovabis and Caritas Austria.