We are pleased to present Nikolina Janković, a 22-year-old girl from Ruma, who, thanks to the professional and financial support of Caritas within the YourJob project, opened the Beauty Studio N Divine in her hometown. And that's not all, Nikolina immediately hired another young woman! We visited Nikolina in her new salon and talked to her on that occasion.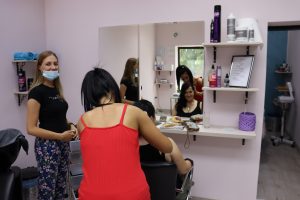 Congratulations on your success! Why a beauty salon?
Thank you from the bottom of my heart! I've always wanted that. That's what I was educated for. I graduated from medical high school, majoring in cosmetic technician. I also attended courses for professional make-up and silk eyelash extensions. I worked for 3 years in two beauty salons, where I gained significant experience. I realized that the situation is such that you either work for others and receive the minimum wage, or you take a risk and try to make your dream come true. I decided to open my own salon, introduce a novelty to the business and ensure the safety and quality of my clients. YourJob project further encouraged me and gave me the wind in my back. After the boot camp, I was determined to achieve my goal and get to work, even without grant. Fortunately, I also received financial help!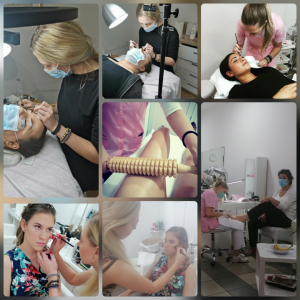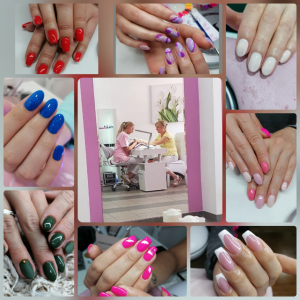 Did you believe from the beginning that you would get a grant?
I believed in my idea from the very beginning,. I focused on presenting it as good as possible and showing how much I believe in it. I started to believe in possbility to win the grant only after creating a business and financial plan. I invested a lot of time and effort in the realization of everything and that in a way gave me hope to believe that I am one of the possible winners.
What are your experiences from the boot camp?
At the boot camp I learned how to prepare for opening a business. In the future, I will benefit a lot from the public speaking exercises, which I met for the first time. I will remember the camp for the great atmosphere and great ideas I heard from equally ambitious future entrepreneurs. At the beginning, a lot of ideas sounded strange and not very logical to me, until in the end, we all elaborated them and presented them in full at the presentation exercises. In fact, every idea has its own meaning and soul, I hope that everyone will realize them. I think that more such programs should be made, but also promoted. I think very few people know that such programs exist at all, and they are more than useful. Young people would look at their ideas differently and would be braver and more courageous to realize them. At such gatherings, in addition to learning, great contacts are made that would be welcome to everyone.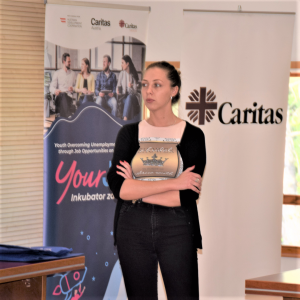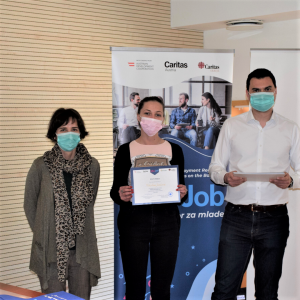 How did you feel and how did you celebrate when you heard the good news?
The feeling was amazing. I was honored and proud, but it also seemed unreal to me, considering that there were a lot of participants with very good ideas. I am very grateful to Caritas and all the donors for giving us the chance to realize our ideas and achieve our life goals and desires.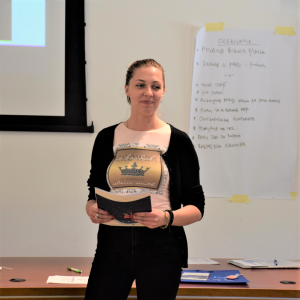 What would you say to your peers?
I would tell my peers to fight more for their ideas and their realization. Also to get involved in as many such programs as possible. No idea is stupid and each can be used in its own way and something good can be drawn from each. In addition to the earnings she would bring you, she will also give you a lot of personal satisfaction, Nikolna told us.
We wish Nikolina a lot of success in the continuation of her career!