Caritas Serbia received a significant recognition for its contribution to the development of women's entrepreneurship in Serbia, realizing activities on the YourJob project. At the Fifth International Conference "Business on Heels", which is traditionally held at the Novi Sad Fair, on behalf of Caritas, Mr. Petar Dujić, coordinator of Caritas Srem, received a letter of thanks. Mr. Dujić used the opportunity to thank the organizers for the recognition and encouraged all young ladies to bravely start realizing their dreams.
The conference was also attended by representatives of the republic, provincial and local authorities, the Ambassador of Egypt, a representative of the African Union, as well as numerous businessmen and successful business women.
Caritas Serbia had its stand at this extremely well-attended event, where GCs presented  all the possibilities provided by the YourJob project to young people.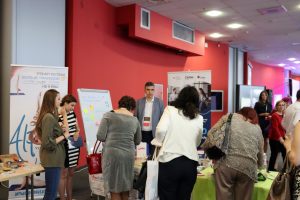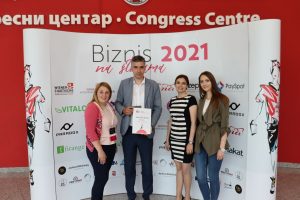 The conference was officially opened by the Minister of Economy, Ms. Andjelka Atanackovic, and she said that women's entrepreneurship is extremely important and should be further affirmed.
"Women today are not just mothers, wives, housewives. They are in management positions, in decision-making positions, at the head of factories, in parliament and the executive. The Ministry of Economy has recognized the capacity of women's entrepreneurship. in entrepreneurial waters, for the first time we are implementing a program that is intended for them, "said the Minister.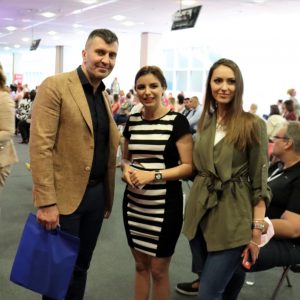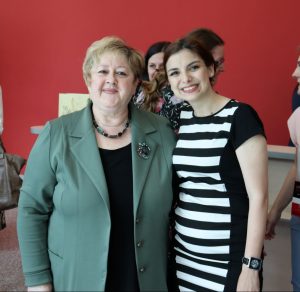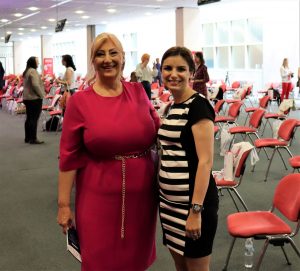 The President of the Club of Entrepreneurs and Business Women "Business on Heels", Ms. Sofija Bajić, pointed out that the year was very challenging and difficult for us. She thanked everyone who provided support to women entrepreneurs and emphasized that only together can we be able to overcome the obstacles that stand in the way of success.
Caritas Serbia continues to strengthen all vulnerable categories of the population and advocates for gender equality