Care for the elderly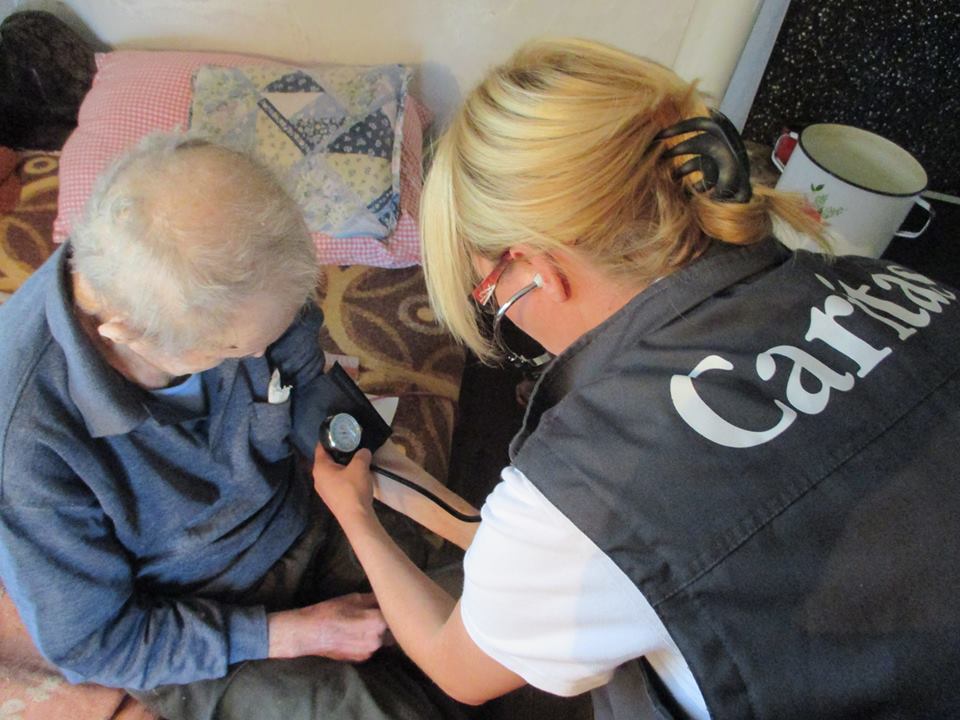 Striving to upgrade the life quality of elderly, helpless, sick people and persons with disabilities, Caritas has initiated home and day care programs.
Home care is a program intended for elderly people who are sick or physically handicapped. Within the program, teams have been created, which organize home visits and help the elderly in need. The teams consist of nurses and caregivers, who offer the services of measuring blood pressure, changing clothes, washing, physiotherapy, etc. If needed the caregivers will clean the house, cook, visit the pharmacy, bring groceries or do other necessary housework. In cooperation with volunteers, the program also offers psycho-social support.
The day care centers are intended for those elderly people who are alone and wish to socialize with others, under the supervision of nurses. If a person is not able to come to the day center, Caritas can provide transportation. The day center offers literary workshops, cultural manifestations, socializing and conversation. Club members are provided with blood pressure measurements, blood sugar control and counseling twice a week. Great assistance in the realization of this Caritas program is provided by the local authorities, gerontological, health and social centers.
Caritas in Serbia was a pioneer in establishing home care assistance programs. Within this program, more than one hundred trainings were conducted for persons who provide assistance to the elderly. On the basis of the experience of working with elderly people, Caritas Serbia has accredited the training "Integrated program of home care assistance, with basic care elements" at the Republic Institute for Social Welfare. Those who complete this training successfully receive a certificate from the Republic Institute for Social Welfare, that they can provide home care services to elderly and sick people.
NEWS
Caritas Srbije
One of the priority goals of the YourJob project is the empowerment of young members of national minorities and vulnerable categories of the population. Roma are one of the most difficult to employ categories in [...]
Caritas Srbije
The Minister of Labor, Employment, Veterans and Social Affairs, Mr. Zoran Djordjevic, visited the property of Caritas Sabac in Bogatic on May 17, where he had the opportunity to get informed with the social protection [...]